Woolies and Coles announcement will change the way you shop forever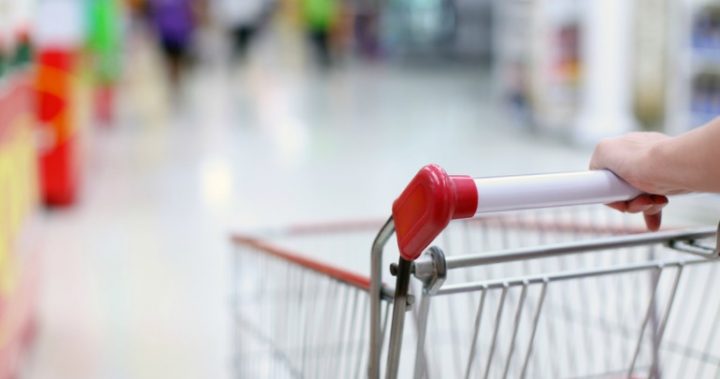 Woolworths Group is officially getting rid of single-use plastic bags throughout Australia, and the change will occur within the next 12 months.
The supermarket reportedly doles out more than 3.2 billion lightweight plastic bags each year, many of which remain stored in our houses like Russian nesting dolls until the next spring clean.
So what does the bag-free future look like? If you guessed paper, guess again: you'll have to pay 15 cents for a reusable plastic bag, or bring one of your own.  
Time to start digging out those environmentally-friendly bags you never use; that 15-cent reusable bag price could start adding up very quickly if you're prone to a big weekly shop.
"We think it's an incredibly important thing to do," Brad Banducci, Woolworth Group CEO, says.
Ad. Article continues below.
According to Banducci, the change is an attempt to ease the company's environmental impact while meeting customer feedback. All Woolworths Group stores will be forced to comply, including Woolworths supermarkets, Big W and BWS.
Aldi supermarkets have implemented this method since opening in 2001.
"At Aldi, we believe it makes good business sense to protect and promote the environment in all aspects of our business," the company says in a statement released earlier this year.
Single-use plastic bags will start being phased out in some Woolworths stores from next month, but the whole country should be in line with the change by the end of 2018.
New South Wales, Victoria and Western Australia may face the biggest shock to their system; single-use plastic bags are still the norm there.
Ad. Article continues below.
South Australia, Tasmania, the ACT and the Northern Territory have already met their bagless fate thanks to state-wide legislation.
Queensland's legislation will come into play next year.
"Hopefully as [customers] get into the rhythm of the long-term of using their own bag or their reusable plastic bag, they'll find it's a much better way to do their shopping," Banducci says.
Three hours after Banducci made the announcement in Double Bay, Australia's other major supermarket followed suit. Coles will introduce the ban in the same year-long timeframe.
What do you think of this new change in Aussie supermarkets?