Women builds a future for her family by watching online videos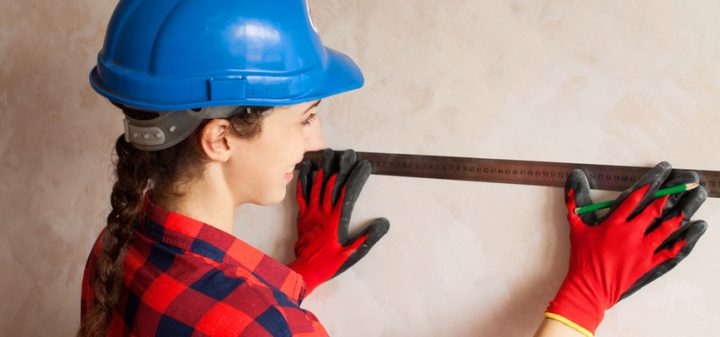 When you are a mother and find yourself in an abusive relationship what can you do?  Leave the relationship and build a better future for yourself and your children.  One woman took that wonderfully literally.
Cara Brookins had her family unit with four kids and a husband, however when the man she married spiralled into an abusive man she knew she had to get her kids and herself out of that situation.  Cara told a report for Us TV channel WREG, "I think it's a progressive thing. I'm this extreme optimist. So, I just always thought that, no matter how bad it was, maybe I could make it better. Maybe I can fix this. But eventually, I realised there's no way that I can ever make this situation better. It was the realisation that maybe if the kids and I are out of here, then we have a shot."
Not having enough money to buy a home that would be comfortable for her and her kids she got a different idea while taking a small getaway with her kids.  She told reporters that while driving, "we passed this house that had been ravaged by a tornado. It was this beautiful dream house, and it was sort of wide open. You don't often get the opportunity to see the interior workings of a house, but looking at these 2x4s and these nails, it just looked so simple. I thought, 'I could put this wall back up if I really tried. Maybe I should just start from scratch.'"
Cara had enough money for the materials and a block of land to make her dream a reality.  She watched YouTube videos on how to build as she couldn't afford contractors and her children helped out in the building.  She stated, "My biggest fear was that my teenagers would wake up and say, 'No, I'm not doing this.' And it never happened. It was the first time they had felt any sort of power, any sort of control over their lives. And they knew how much they needed it."
Ad. Article continues below.
Mother of 4 builds home from scratch after watching YouTube tutorials https://t.co/eDG51h36mS pic.twitter.com/dNI84QUIlP

— CBS News (@CBSNews) January 15, 2017
After a lot of sacrifices and a lot of hard work the family now has their dream home that they built with their own hands.  Cara says it has really brought them together as well.  She also shares her advice for anyone in a similar situation saying, "Forget everything you've been told about taking baby steps. Everybody says, 'If you just take a small step every day, it will get better.' In my experience, though, it doesn't. You have to make a big leap. It has to be this huge, enormous act.  For us, it was building a house. For somebody else, it could be something totally different. But you need to do something big that changes your perception of yourself."