Woman's Day under fire for "Blatant made up lies"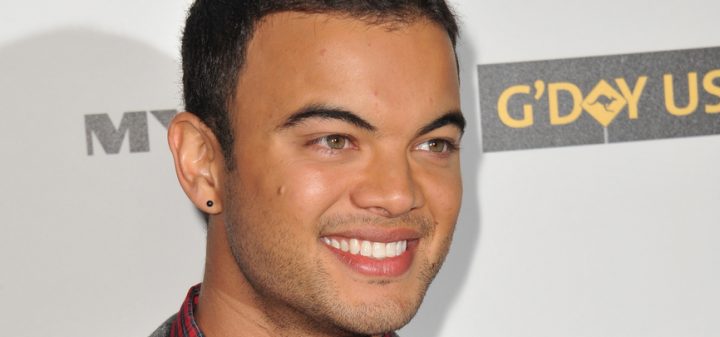 "Never let the truth get in the way of a good story" is a phrase usually uttered by a guy telling a slightly embellished yarn.  Singer and host Guy Sebastian has taken aim and accused the magazine Woman's Day of doing the same thing.
Woman's Day published an article about Guy and an unnamed woman walking through Melbourne Airport with the headline "Guy Sebastian:  Who's that girl?".  An excerpt from the article says "He's never normally pictured far from his wife Jules and kids Hudson, four, and Archer, two, so onlookers were taken aback to see singer Guy Sebastian strolling arm-in-arm with another woman on a flight to Melbourne last week.
"While the brunette in question is Guy's tour manager Bonnie, it was hard to deny the pair's chemistry when she put her arm around Guy, and they looked into one another's eyes."
This didn't sit well with Guy, who is happily married since 2008 and has two children, and he took to social media to fight back.  Guy tweeted "You guys really do just make up whatever you want don't you?"  Adding that the whole thing "reeks of desperation".
Hey @WomansDay https://t.co/yPRNazOZAZ
You guys really do just make up whatever you want don't you. I'm guessing the "onlooker" was the POS

— Guy Sebastian (@GuySebastian) October 10, 2016
Ad. Article continues below.
Guy also shared that the Woman's Day photographer was yelling at the singer and trying to "antagonise" him.  Guy also claims that they edited out a male friend that was walking with him as well to make it appear more than it was.
. @WomansDay photographer who was yelling out things to try and antagonise me. Nice cropping out of my male mate who was next to us.

— Guy Sebastian (@GuySebastian) October 10, 2016
Taking to Twitter again, Guy added "Blatant made up lies like these r harmful 2 loved ones & reeks of desperation," adding "Can't believe u paid that douche 'photographer'."
. Blatant made up lies like these r harmful 2 loved ones & reeks of desperation. Can't believe u paid that douche "photographer" @WomansDay

— Guy Sebastian (@GuySebastian) October 10, 2016