Woman shocked by what she found in her supermarket lettuce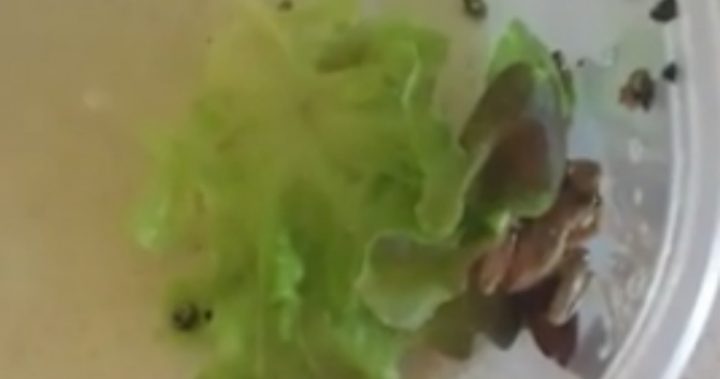 We've all heard and read the stories about people finding things in their supermarket groceries – from maggots in roast chicken to spiders in salad.
But the latest case has many on social media scratching their heads and asking, how did that get in there?
A woman has posted a video on the Coles Facebook page, claiming she found a frog in her packet of lettuce.
Yes, that's right, a frog in her packet of lettuce!
Linda Latinaa claimed she found the frog in the bottom of her strainer after washing her lettuce last night.
Ad. Article continues below.
"I was a little shocked concerned that the frog was dead," she wrote.
"To my surprise the frog was alive as per the video attached. I'm very appalled with the situation after the recent break out of from packaged lettuce, you would think that the produce would be triple checked prior to being released to the store.
"I expect an explanation as to how this has happened and how you plan to remedy this so it doesn't happen again. I'm happy to be able to have rescued the frog but am still pretty disgusted at what's just happened."
Don't believe it?
Well, watch the video below and make up your own mind.
Ad. Article continues below.
You might be wondering what Coles had to say about the croaky little lettuce hopper?
Well, the company responded to the post, claiming they were "concerned to see this".
"Could you please confirm which of our stores you bought this salad from? We'd appreciate a private message with some further photos of the barcode, best before date, any other numbers or letters you can see stamped on the packaging, and your best contact number as we'd like to get in touch with you to discuss this further?," the company wrote in the comments on the post.
What do you think about this? Is it for real or a hoax? What would you do if you found a frog in your lettuce?