Woman finds nasty surprise in her Aldi shopping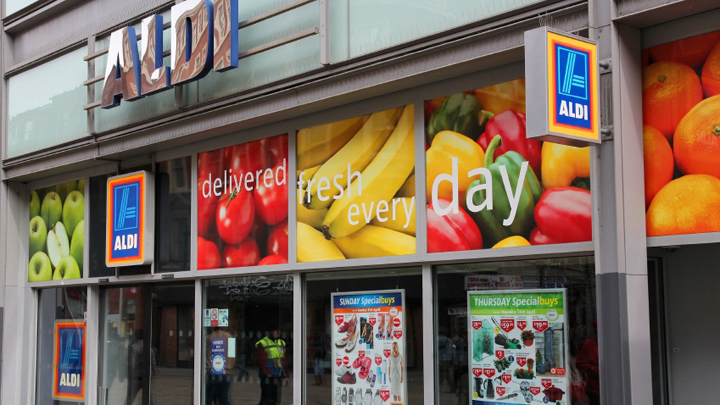 A woman in the United Kingdom got a nasty surprise when she discovered the 'funsize' pack of bananas she purchased from Aldi contained a family of stowaways.
Keely Pritchard, 22, from North Wales had given her three-year-old son a banana from the pack when she noticed an unusual growth on the skin.
When she sliced into the fruit to check it was safe for him to eat, Keely was shocked to see dozens of baby spiders crawling out.
As you can see in the video, the moment the banana was cut there is someone crying out "It's all baby spiders. All I could find is baby spiders!"
Ad. Article continues below.
Keely told the Daily Post that she'd already eaten one of the bananas.
"I saw the bananas in the fruit bowl and I ate one and when I went to get one for my son, we noticed a strange growth on it," Keely says.
"I decided to cut it open and have a look and lots of baby spiders came out."
It's not the first time spiders have made an appearance in Aldi shopping bags. Earlier this year a couple from the United States made a gruesome discovery when a sac of spider eggs was found growing on a bunch of bananas they were purchasing.
While a Brazilian Walking Spider was found in a pack of fruit purchased at an unnamed supermarket in the UK and a redback spider was found in broccoli at a Woolworths supermarket in Australia.
Aldi in the UK has responded to the incident by saying it is investigating the matter with its supplier.
What would you do if you found a creepy crawly in your food purchases? Do you have concerns about the quality of fruit and vegetables being imported into Australia from overseas? Do you think our biosecurity measures are strict enough to reduce a similar risk?