William's just one of the lads at adorable meeting with WWII vets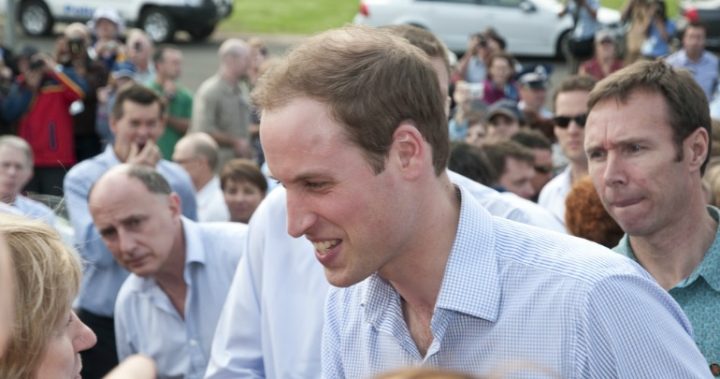 Prince William was all smiles as he greeted Royal Air Force (RAF) veterans at an event commemorating the start of the pivotal Battle of Britain. 
The young prince, 35, is patron of the Battle of Britain Memorial Flight (BBMF) and spoke to veterans, declaring it an "honour" to meet them. .
The Daily Mail reported that Vernon Morgan, 95, a former Lancaster bomber pilot, who was based in Lincolnshire during WWII, said William was "a very nice chap".
Ad. Article continues below.
"He spent time talking to everyone," Morgan said.
"He said it was an honour to be there and meet everyone. I thanked him for coming. It means a lot.
"I think a representative from the government should have been here though. This is such a significant event in our history that a minister should have come. But we're very grateful that William is here."
Ad. Article continues below.
It's been 77 years since the start of the battle which was a divisive turning point in the Second World War.
Churchill famously commended the RAF crews in a speech saying: "Never was so much owed by so many to so few".  
The Battle of Britain was the first major campaign to be fought solely by air forces.
It was the largest and most sustained aerial bombing campaign yet as Germany needed to control the English Channel to launch an invasion of Britain.
Ad. Article continues below.
The RAF had 1,200 planes on the eve of battle, including 800 Spitfires and Hurricanes — but only 660 of these were serviceable making their efforts even more impressive.
Prince William met a number of veterans who flew and worked on the aircraft during WWII. 
Do you remember this battle?