William fears Princess Charlotte will miss out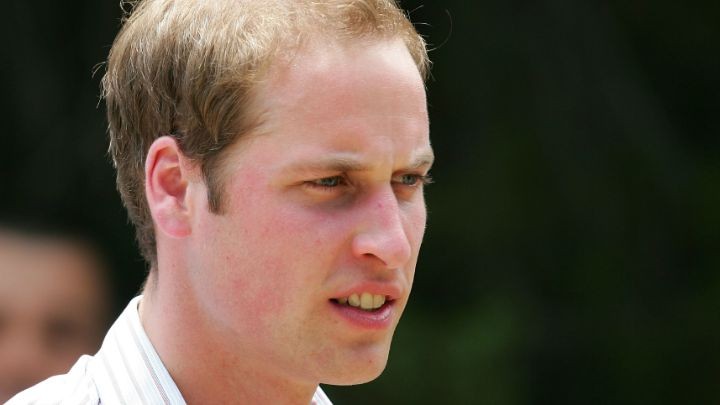 In what was one of his most important – and nerve-wracking – public appearances, Prince William has spoken from the heart about one of the fears he has for his daughter, baby Charlotte, born earlier this year.
The Prince was speaking to tens of millions of Chinese people in a direct appeal against the illegal wildlife trade, in a segment recorded for a Chinese TV show at King's College University in London.
After greeting viewers in Mandarin, William said, "It is time to talk about the growing human demand for illegal wildlife products that drives the trade and makes it profitable.
"In the 33 years since I was born we have lost around 70 percent of Africa's elephant population. Of those that are left, 20,000 are being killed every year – that is 54 elephants killed every single day.
"At this rate, children born this year – like my daughter Charlotte – will see the last wild elephants and rhinos die before their 25th birthdays."
Ad. Article continues below.
The Prince went on to praise Chinese medical practitioners that had taken a stance against the use of wildlife parts in traditional medicine and said no one was blaming ancestors, including his own, who traded animal products in the past.
The Duke: "We have to accept the truth that consumers are driving the demand for animal body parts for art, for trinkets, for medicine."

— Kensington Palace (@KensingtonRoyal) October 19, 2015
"For example, until 100 years ago my ancestors were among those who had little concern about acquiring ivory, without the knowledge of the threats of extinction, corruption, and violence that the ivory trade would lead to," he said, as reported by People.
"My rejection of ivory today is not a judgment of past generations. It is an acceptance of the world as I find it today and the world I want my children, George and Charlotte, to inherit."
Ad. Article continues below.
HRH: "By working together we can stand up to the great challenges our planet and our families will face in the generations to come"

— Kensington Palace (@KensingtonRoyal) October 19, 2015
Prince William appeared alongside adventurer Bear Grylls, Sir David Attenborough and former Chinese basketball playerYao Ming, who is an ambassador for the Prince's charity United for Wildlife.
William and the Duchess of Cambridge will attend their first state banquet later this week, at which the Chinese president Xi Jinping will be present.
Ad. Article continues below.
"Each generation can determine what we consider to be beautiful on the one hand, or unacceptable or immoral on the other" – The Duke.

— Kensington Palace (@KensingtonRoyal) October 19, 2015
In a statement, Kensington Palace said William was "grateful to have this opportunity to explain how people around the world must work together to save some of the planet's most critically endangered species before they are lost forever.
"He considers this issue an important test for his generation's ability to solve the much more complex global challenges it will face in the decades to come."
The Duke: "The good news is that we are far from powerless in this struggle. We can turn the tide of extinction" pic.twitter.com/P3wsKSYh4G

— Kensington Palace (@KensingtonRoyal) October 19, 2015
What do you think of William's efforts to save endangered animals? Did having your children motivate you to stand up for something you believe in?