William and Harry to mark Diana's birthday with beautiful gesture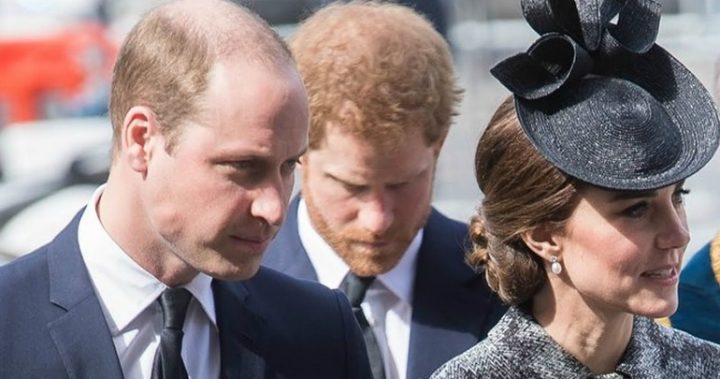 It's hard to believe that it's been nearly 20 years since the death of Diana, Princess of Wales. For her children, not a day goes past without a reminder of her absence.
While the anniversary of Diana's death will be marked at the end of August, this Saturday would have been the 56th birthday of the people's princess.
In honour of the occasion, Princes William and Harry will lead a small, private service to rededicate their mother's burial site with quiet reflection and prayer. 
Diana was buried at her family estate of Althorp House, on an island in the middle in the middle of Round Oval lake. Chosen for its seclusion, the place has been described as beautiful and tranquil.
Ad. Article continues below.
In 2015, Darren McGrady (Diana's personal chef) visited Althorp and was dismayed by the state of Diana's final resting place. He accused Earl Spencer, Diana's brother, of seeing the site as an avenue for financial gain.
Visitors pay up to $31 to visit the location.
Sad to see Earl Spencer @AlthorpEstate has neglected Princess Dianas resting place #ProveYouDidntWantHerForTheMoney pic.twitter.com/X28bVa20tb

— The Royal Chef (@DarrenMcGrady) August 14, 2014
McGrady shared pictures of increased vegetation around the monument that marks Diana's resting place. Pictures also show moss gathering on a memorial stone.
Ad. Article continues below.
Despite Althorp Estate's defence of these conditions in a statement, there began a multimillion-dollar project to redevelop the island on which Diana is buried.
According to a statement from Kensington Palace, the service "will be conducted by The Archbishop of Canterbury and attended by her family".
William's family, including his wife Catherine, Duchess of Cambridge, and their children Prince George and Princess Charlotte will be in attendance.
Prince Charles, Diana's former husband, will not be present for the rededication; he and the Duchess of Cornwall will be overseas, attending celebrations for Canada Day.
In addition to the renovation of Diana's burial site in Northamptonshire, William and Harry commissioned a statue of their mother earlier this year, to be housed at the more central location of Kensington Palace.
How do you feel about the project to redevelop Diana's burial site?