William and Catherine praise Canada for "happy memories" as they leave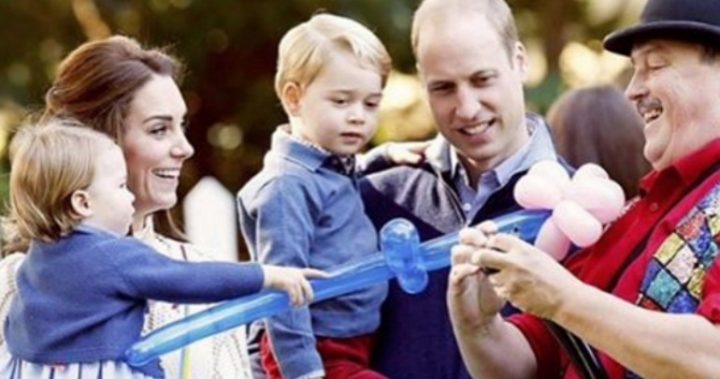 The Duke and Duchess of Cambridge have praised Canada for leaving their family with "happy memories" as their tour of Canada came to an end.
Prince William said they felt "very lucky" to have introduced Prince George and Princess Charlotte to the Commonwealth country.
The royal children stole the limelight during a trip to an outdoor fun day as part of the eight-day engagement.
The visit was their first official overseas trip as a family of four.
Ad. Article continues below.
Prince William said he and Kate were "incredibly grateful" to the people of Canada for the warmth and hospitality they had experienced as a family.
He added: "We have loved our time in British Columbia and Yukon and will never forget the beautiful places we have seen and the many people who have been kind enough to come to welcome us in person.
"We feel very lucky to have been able to introduce George and Charlotte to Canada. This country will play a big part in the lives of our children and we have created such happy memories for our family during this visit.
"Canada is a country of optimism, generosity and unrivalled natural beauty. I hope we have helped all Canadians celebrate what makes this country great. We will see you again soon."
On the last day of engagements, William and Catherine took to the high seas as they boarded the Pacific Grace. Kate beamed as she took to the helm of the tall ship, sailing it under the guidance of crew members around Victoria's picturesque harbour.
Ad. Article continues below.
They also visited the Cridge Centre for the Family – one of Victoria's most well-known charitable institutions which provides a range of services, including childcare, youth outreach, and support for women who have experienced domestic violence.
Ad. Article continues below.
The family have had a hugely successful tour and said as much as they waved goodbye to the crowds.
Ad. Article continues below.
Don't you just love the little Prince and Princess?!