Will you be a putting a scarf out for Adelaide Crows coach?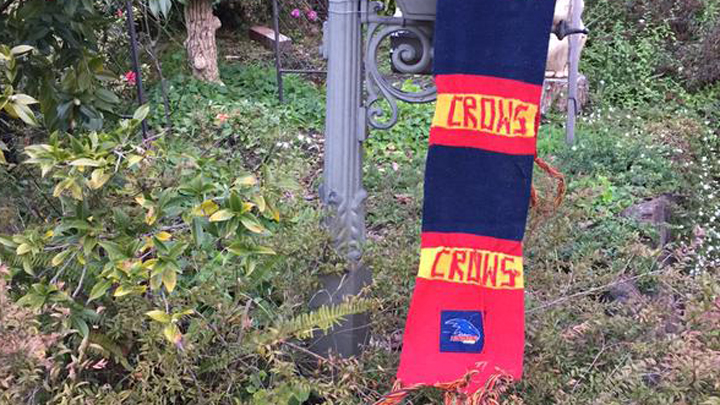 Phil Walsh has been described by the Crows leadership as "the coach of the football club that you want". He genuinely cared for and was good at his craft, which explains why he was part of the football community for 30 years. Walsh was allegedly murdered by his son in his home early Friday morning; the police are currently investigating the situation.
In the meantime, his team has decided to not play their scheduled match on Sunday; the Chairman Rob Chapman said the players will want to get back on the field at some point but this weekend was simply too soon.
There has been a massive outpouring of support for Walsh from more than his football club. AFL fans from across Australia are paying tribute by putting their team scarves outside the front of their homes. This is very similar to the recent #PutYourBatsOut gesture following the passing of cricketer Phillip Hughes in November 2014. Now social media is flooded with #PutYourScarvesOut. It is yet another instance of the power of social media to bring people together in a time of mourning.
So if you're looking for a way to pay tribute to Walsh, you can put your scarf out this weekend.
Here are some images of people who have already started the tribute for Walsh. Hundreds of people have started to showcase their scarves from all different AFL teams, hanging from their front doors, balconies and fences across the country.
Ad. Article continues below.
Phil Walsh given Phillip Hughes-style tribute as fans say to #PutYourScarvesOut: http://t.co/yGJ93rZfcQ #RIPPhilWalsh pic.twitter.com/aBtnP8Rwne

— FOX FOOTY LIVE (@FOXFootyLive) July 3, 2015
Have you #PutYourScarvesOut ? The AFL community are paying respect to Crows coach Phil Walsh: http://t.co/R1W1aTGKet pic.twitter.com/IOIZTjz1gl

— The New Daily (@TheNewDailyAu) July 3, 2015
Ad. Article continues below.
From a Lions supporter in tribute to #PhilWalsh #PutYourScarvesOut pic.twitter.com/YLKqY5mVKC

— Matt Smith (@MattyBSmith) July 3, 2015
Come one come all #PutYourScarvesOut #putoutyourcolours #RIPwalshy pic.twitter.com/A2N8GTIvCO

— Bevann (@BeavieLions) July 3, 2015
The @AFL has put out the scarves of the 7 clubs Phil Walsh was involved in throughout his career #PutYourScarvesOut pic.twitter.com/tr2uTt5OUd

— Adam Todd (@_AdamTodd) July 3, 2015
Ad. Article continues below.
Will you be putting your scarf out, and if so, which team?