Will this new cut change your thoughts about Joe Hockey?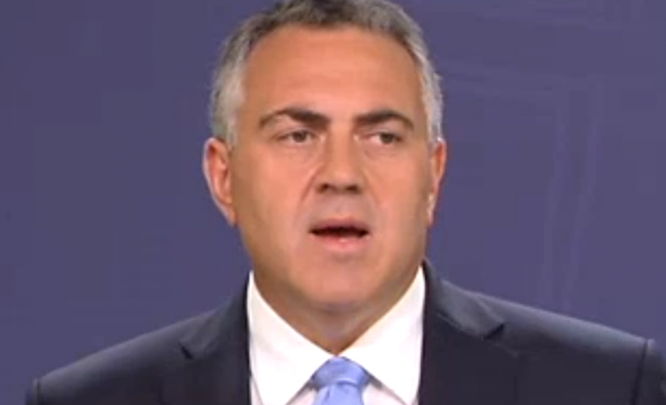 Joe Hockey has been under fire in recent months for his deep budget cuts designed to save our nation's economy, but this latest cut may actually be something we want.
Ad. Article continues below.
This weekend Joe will put forward a recommendation that unnecessary fees on everyday spending should be slashed in a radical ban that may be accepted by the Reserve Bank.
Gone will be the days of surcharges when buying flights, using a credit card, paying for a ticket or a bill. Consumers have been rallying for years to stop companies from charging unnecessary fees that hurt our pockets, so this move will be largely welcomed. Surcharges cost us up to $800 million a year and have just become a unpleasant part of life that we thought we could do nothing about, but apparently Choice spokesperson Tom Godfrey says it has been a long time coming, telling The Daily Mail, "We think the end is imminent. The government has signalled they've had enough and now it's time for some strong enforcement against companies".
The outrageous surcharges have been causing headaches for years but if this ban is passed, Jetstar can stop asking us to pay $8.50 on top of a fare, Ticketek can do away with their 1.5 per cent transaction fee on tickets, and it will be goodbye to Telstra's greedy 2 per cent surcharge when paying a bill. Big companies will no longer be able to set their own prices for fees, instead only being able to pass on small costs of administration, capped at about 12c or 0.5 per cent of the transaction.
There has been a rumour in parliament that Joe Hockey will be replaced by Malcolm Turnbull, a claim that has been swiftly put to rest by Joe himself, who blamed his colleagues for the speculation. In defence of his ruthless cuts, he said "For a decade and a half, treasurers have been able to spend more and more money without constraint. Under Peter Costello, he had surpluses and could hand them back. Under Wayne Swan, he borrowed money. Sooner or later, a treasurer had to come along and say, 'We need to live within our means, we need to have a plan that ensures that Australia does not end up with an insufferable burden of debt'. I do it because it's right for everyday Australians".
Hockey hopes that the Reserve Bank will accept his Financial Service Inquiry about the surcharges, but is this just the beginning of something much bigger? There have been whispers of increasing the GST in the next year, so is this a cunning way of distracting us? Or is it a genuine plan to be fairer to consumers? With the talk that he may be replaced by Malcolm Turnbull, could this be his final hurrah perhaps?
What do you think? Will this change your mind on Joe Hockey? Will you be happy to see fees gone or do you think it's a cover-up plan for something in the future? Tell us below.