Will Malcolm Turnbull defy the Prime Minister?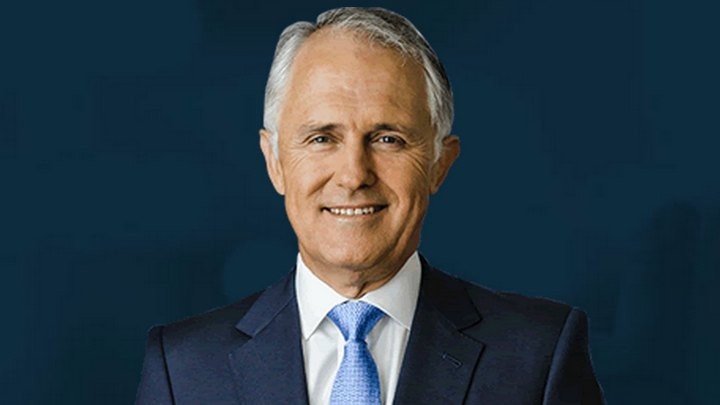 He may be communications minister but he's gone awfully quiet on whether he will be appearing on Q&A next Monday.
Malcolm Turnbull refuses to answer speculation that he might defy the Prime Minister's edict that no frontbenchers appear on Q&A while it is under investigation.
Mr Turnbull has previously voiced his opinion that boycotting the ABC talk show will do more harm than good.
The Q&A audit, which will be conducted by television veteran Ray Martin and former SBS managing director Shaun Brown, could take up to 12 weeks. That would leave the program with no government ministers for three months.
Apparently there is great confusion around the boycott and to whom it applies, or how long it will last.
Ad. Article continues below.
Opposition agriculture spokesman Joel Fitzgibbon told News Limited he would be "very shocked" if Mr Turnbull did not "show the strength" to keep his commitment.
"I would be amazed if Malcolm Turnbull doesn't do what Barnaby Joyce should do today and give the Prime Minister the single finger and get on with it," he said yesterday, referring to Mr Barnaby pulling out of the show, as instructed.
In his defence, Mr Jocye told Fairfax, "It is by deference to the Prime Minister that when an instruction comes through it is obeyed, otherwise the whole process of cabinet becomes chaotic.
"You don't say, 'Oh look, I'll come back to you on that'. An instruction is an instruction and that's what happens, and that's it. He's made an instruction that until the processes of the review at the ABC is properly concluded that he doesn't want people from cabinet on Q&A. That's the instruction".
The last anyone has heard from Mr Turnbull on the topic is that he believes government members "need to take advantage of every platform that's available. So I'll continue to appear on ABC programs, including Q&A, if I'm invited to be there".
Ad. Article continues below.
If Mr Turnbull does decide to go ahead with next week's show, it won't be a good look for Tony Abbott. And with his popularity at record low, the last thing he needs is for his old rival to outshine him.
Do you think Malcolm Turnbull will defy orders or do as he's told? What would you do?