Wicked Campers still won't get rid of offensive messages on vans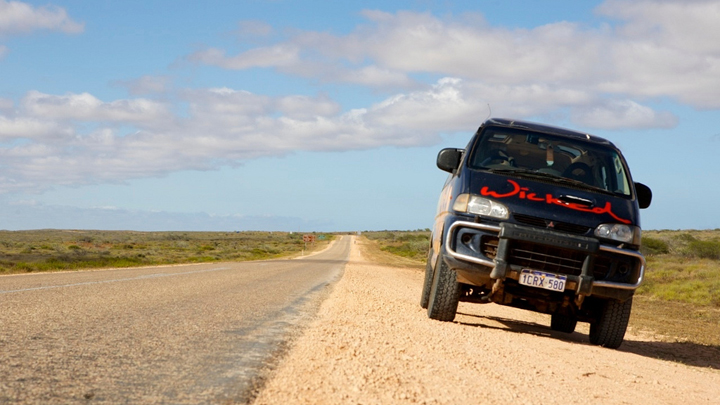 They're hard to ignore when you're driving along – they're big, they're garish, they're loud – and they usually have disgusting slogans on the back. We're talking about Wicked Campers, yet again.
The iconic and infamous campervans have been in the media ever since the company started in Brisbane years ago. Last year, a petition opposing their sexist and misogynist slogans attracted over 100,000 of signatures and protests in the Senate of the Australian Parliament, but seems not to have any affect and the violent, racist and misogynist slogans are still visible.
This week, a group called Wicked Pickets rallied in the Brisbane CBD against the offensive phrases on the Wicked Campers – which are visible to children and impressionable young people, not to mention horrifying to most with good judgement.
Protest organiser Liz Upham told ABC that she didn't want to explain what the words meant to her daughter and said, "Some people say 'well the slogans are funny, they are just about backpackers having fun in the sun'. But when you have slogans suggesting kidnapping women, gaffer-taping women… I think they are actually promoting sexual violence against women and general violence against women". Do you agree?
Another protestor Cameron Goodwin, said "I think it is something we need to change as a country because we cannot let this stuff be on our roads for everyone to see".
Ad. Article continues below.
The protestors made the points that if the slogans were on billboards, the offending company would be forced to take it down – so how is it different? Should legislation be strengthened? They also said there is a loophole in the law that is allowing Wicked Campers to get away with putting these slogans on vans, which are in effect mobile billboards.
So have your say tonight: Do you think Wicked Campers are offensive? What should be done about the slogans?