Why your GP visit is going to cost you more next month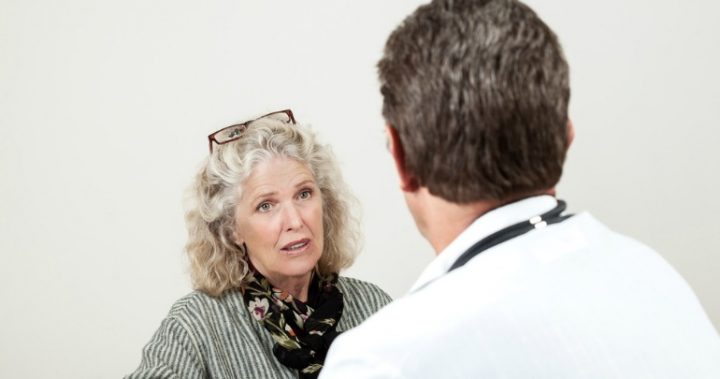 The Australian Medical Association (AMA) has announced that today, it will be recommending a $2 increase in GP fees from the current recommended $76 for a standard doctor's visit of under 20 minutes. 
As GPs are abandoning bulk billing, this new change will cost patients more from November 1, and it means patients will pay even more because the Federal Government has frozen the rebate at the 2014 level of $37.05.
The combined effect of the $2 fee rise and the Medicare freeze will leave patients with a $41 out-of-pocket bill per visit.
Studies estimate about two-thirds of patients are bulk-billed by their doctor.
The fee rises will add pressure on the Federal Government which almost lost the election after a concerted campaign against its $1 billion cuts to Medicare rebates.
Ad. Article continues below.
Prime Minister Malcolm Turnbull promised on the Sunrise program during the election campaign viewers would not pay more to see their GPs due to the freeze.
However, he later told reporters: "Doctors can charge what they like. If a doctor chooses to charge his or her patients $15 or $10 more or $20 more, that's not because indexation has not resumed — it's because they want to charge $15 or $20 more."
Royal Australian College of General Practitioners president Dr Bastian Seidel will today meet with Prime Minister Malcolm Turnbull and will tell him he's found the money to end the Medicare freeze.
"The final budget outcome statement was out on September 30 and if you look at health you will see they are $170 million underspent on health," Dr Seidel said.
"If you lift the Medicare freeze on GP rebates it will cost you $150 million, the money is obviously there," he said.
Ad. Article continues below.
The freeze on the Medicare rebate is due to last until 2020 but doctors are demanding the government reverse it in next May's budget before it forces doctors to abandon bulk billing.
The government's own Medicare statistics show out of pocket expenses to see a GP are rising at 6.5 per cent a year, more than six times the inflation rate.
Australian Medical Association president Dr Michael Gannon says every year the government approves health insurance premium rises three times the inflation rate but it won't increase the Medicare rebate at all.
"GPs are running a small business and the cost is going up every year, rent, utilities, stationary, wages," he said.
"We don't think it is possible to practice high quality medicine when you are purely funded by the Medicare rebate," he says.
Ad. Article continues below.
He says there is a "breach of trust" between the government and GPs over the Medicare rebate freeze and he says individual doctors are having to make the decision to abandon bulk billing.
A spokesman for the Health Minister, Sussan Ley, said that doctors set their own fees according to their own circumstances: "No government has invested more in Medicare than the Turnbull Government. No government has consistently overseen higher bulk billing rates than the Turnbull Government."
How much will this rise affect you? Do you think the Medicare rebate freeze needs to be lifted?