Why we don't have an Anzac Day public holiday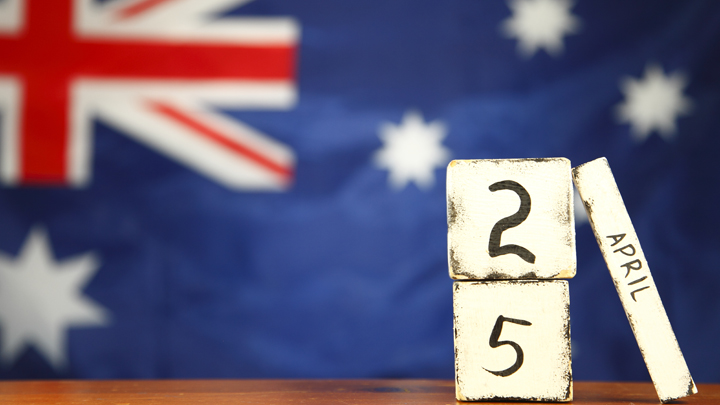 It's in our Australian nature to want, or feel like we deserve, a public holiday. And no more so when that public holiday happens to fall on a weekend day. So really, why is it that we don't have a public holiday on Monday next week, following Anzac Day?
According to SMH, Parliament decided in 2010 that Anzac Day would be different to Easter, Christmas, Australia Day, the Queen's Birthday and Labour Day, in that if it falls on a weekend, it will not generate a weekday off. Though, in WA, workers do have a public holiday on Monday.
Industrial Relations Minister Gladys Berejiklian supported this decision in 2009, and wanted Anzac Day to be commemorated on April 25, no matter if it was a weekend or a week day it fell on. There was no reason for an additional public holiday, they said. Do you agree?
"This government has all its priorities wrong; they have a weekday public holiday for the Queens' Birthday, but not to commemorate Anzac Day, which many see as the birthplace of a uniquely Australian identity," Greens MP and industrial relations spokesman David Shoebridge told Fairfax.
Mr Shoebridge believes the government should give Australians the respect of a weekday holiday for Anzac Day. He argues that because most people don't work on a Saturday, they don't get the benefit of a day off to commemorate Anzac Day. But is that what matters?
Ad. Article continues below.
NSW Business Chamber chief executive officer Stephen Cartwright agreed, said on the matter, "Anzac Day is a very special day for Australians as it commemorates the landings at Gallipoli on April 25, 1915, and we rightly pause and take time to reflect on that day, whatever day of the week it happens to fall on each year".
So tell us today, do you believe we deserve a public holiday on a Friday or Monday if the usual public holiday falls on a weekend? Or should we just get over it?