Why the baby bonus could come back: Is this a good idea?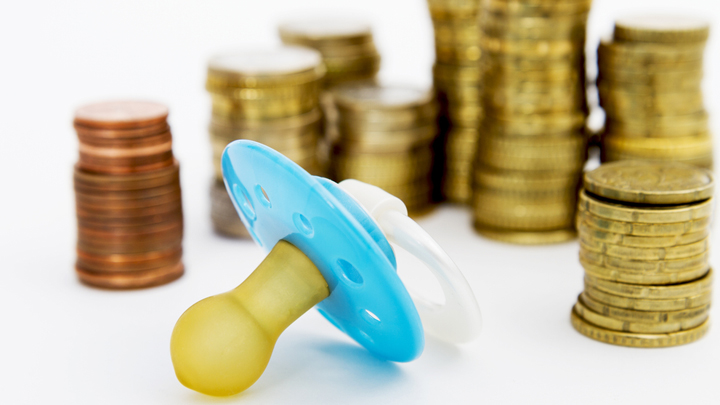 The baby bonus scheme brought in by former treasurer Peter Costello in 2002 to encourage people to have more children and offset the effects of an ageing population. Parents were given $3,000 in a lump sum, before it was increased to $5,437 in 2012. For many, it was an exorbitant taxpayer expense, with their doubts confirmed when it was reported the lump sum was being misused by some young mothers and fathers.
Baby boomers saw a baby bonus when they were having children but it was a far cry from the thousands of dollars that were given out to parents in the 21st century. At around £5 per child, it was not enough, but they knew no different – having a child became your responsibility, as did providing for her or him.
Now, new ABS statistics have shown the average number of babies Australian women are having has fallen to the lowest level in 10 years, which was the same level it was in 2002 when the baby bonus scheme was introduced.
SMH reports the national fertility rate has dropped to 1.8 children per woman, down from 1.88 children last year.
AJ Lanyon, the regional director at the Australian Bureau of Statistics, said, "This rate has been declining since 2008, though not reaching the low recorded in 2001".
Ad. Article continues below.
And even with paid parental leave from 2011, the fertility rate has continued to drop, so one can only wonder what sort of reaction a bigger lump sum might have.
Demographer Peter McDonald told Fairfax the extra government support "may have helped people in making their decision to go ahead with the first birth".
Chief economist at CommSec, Craig James, told News Corp the reintroduction of baby bonus needs to be put back on the table.
"The declining birth rate would be something Federal Treasury would be reviewing with a degree of concern.
"A baby bonus, like that introduced by Peter Costello, would be one measure that would help offset our ageing population.
Ad. Article continues below.
"We cannot force women to have children if they don't want to. A government incentive such as a baby bonus must be considered — I would think it is being talked about along with a lot of other measures. At the very least, it is something we should be talking about as a country.
"Whether it would come back as Mr Costello's baby bonus I don't know. It worked back then although there are concerns about it."
According to a 2009 study, co-authored by Professor Mark Wooden of The Melbourne Institute, the baby bonus really did convince some women to have a child or multiple children. An analysis of intentions to have a child and of reported births suggested the baby bonus had increased the fertility rate by 3.2 per cent.
Professor Wooden surmises that if the baby bonus hadn't worked, 12,000 additional children born in 2006 wouldn't have been born.
Fertility is down across the country but is it really a cause for concern? We want to know your thoughts today and what you think should be done – should we have another big baby bonus scheme, or should this money be directed at the ageing population instead i.e. in aged care?