Why Shorten's time can't be up yet...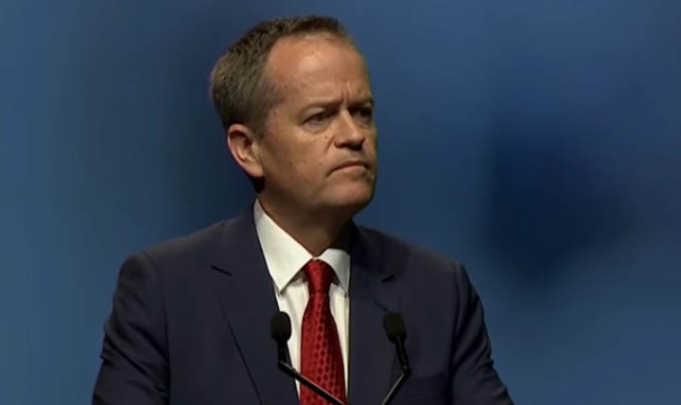 This morning marked Bill Shorten's poorest ever showing in the opinion polls, and the worst result ever for a Labor leader. Under other circumstances it would often mean the end for a leader of his ilk but this time, in the Labor Party it is different. Mr Shorten can not only hold onto his job through the worst political feedback ever, he likely has to for failure of a feasible way for the party to overthrow him.
The Newspoll, released this morning showed Mr Shorten at 17 percent as preferred Prime Minister, against Mr Turnbull's 63 percent and the Turnbull Government in a 52 percent lead on a two party preferred basis to Labor's 48 percent. It shows a country that has fallen firmly behind their new leader Malcolm Turnbull, leaving Mr Shorten in the dust.
Mr Shorten has brushed it all off, saying he is working on policies rather than reading the polls.
"I know that if Labor keeps working on the right policies then, as I say, the polls will work on themselves," he said in the ABC.
And the Liberals are glowing in the honeymoon happiness of a nation under new leadership.   Meanwhile Labor are trying to rub off some of the shine, constantly throwing dirt that wont stick.
Ad. Article continues below.
The challenge for Labor is to ascend from here towards the next election which is likely to be in the next year.   Many think ascension is is not possible, and not just because of Shorten's lack of popularity but because the party simply has not got the ability to flip out its unpopular leader like the Libs did to move to a happier place.  The Rudd reforms to the Labor leadership means leadership needs to be endorsed by over 60 percent of the caucus, voted for in a publicly written manner, so its a safe bet that Shorten will still be there is 12 months time, lagging poorly behind Turnbull's popularity.
Mr Turnbull is having the last laugh today, making the fun comment to the press,  "I attribute improvement in the polls entirely to Minister [Christopher] Pyne's appointment of Alan Finkel," he said.
Do you think Mr Shorten should resign or ride out this popularity battle? Do you think he can claw back from here? Are you happy with the current political environment? 
Image: Youtube