"Why kill what you have fixed?"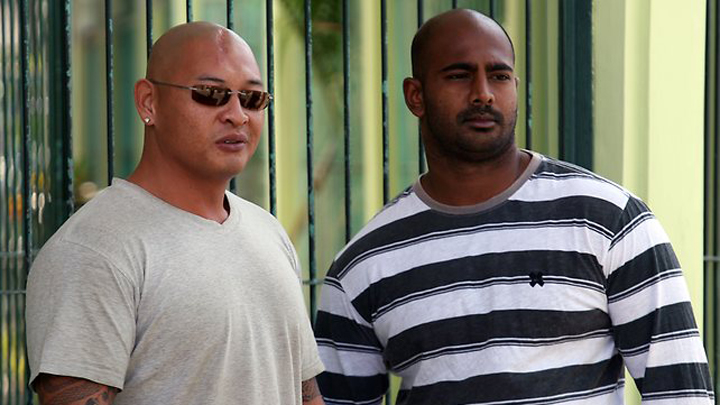 It's been the topic on everyone's lips this week as the execution of Myuran Sukumaran and Andrew Chan looms. Myuran already knows his fate – his final bid for clemency was denied, and Andrew is still awaiting the full confirmation that he too will die.
In 2005, the Bali Nine (as the media dubbed them) directed all eyes to Australia. They were arrested on April 17 where their plan to smuggle 8.3kg of heroin into Australia was foiled. All nine of the group were sentenced with life in prison and the ringleaders, Myuran Sukumaran and Andrew Chan were sentenced to death. It was common knowledge at the time that drug smuggling would carry a life or death sentence, so there was a lack of public empathy towards the syndicate.
Now, 10 years later, they are all in prison in Bali and are still living out their sentences. It was revealed last week that there was almost no chance that Myuran Sukumaran and Andrew Chan would be spared, despite Julie Bishop saying yesterday that the Australian Government had spoken to the Indonesian Government regarding the matter over 50 times. She said that she and the Government were making representations at highest level to avoid the execution of two Australians. This comes after Brazil and Netherlands withdrew their Indonesian ambassadors in retaliation for the execution of their own citizens over the weekend.
There is also the complicated issue that Brisbane lawyer Robert Myers pointed out yesterday to the ABC – the Abbott Government should mention the role played by Australian Federal Police (AFP) in providing intelligence on the trafficking conspiracy when they desperately try to make a bid to save the lives of the men. The AFP were tipped off by Bali Nine member Scott Rush's father who suspected his son was going to be involved in a drug smuggling operation. His father Lee Rush later condemned the AFP for telling Indonesian authorities before the group left for Australia.
Ad. Article continues below.
It's a topic that is now dividing those who were once adamant the pair should suffer the consequences of the failed plan. Should the two men simply live out a life sentence in prison? Or should they be executed because that is the law in Indonesia?
It has left many wondering if they wanted to kill these two men, then why didn't they do it sooner? This is mainly because of a change of government. Capital punishment was stopped in 2008, 2 years into the men's sentences, but was resumed in 2013, though no executions were carried out in 2014. Sukumaran and Chan have used this time to show they can be rehabilitated – they campaigned for classes in Kerobokan prison and now many prisoners are gaining skills for life outside bars. The glimmer of hope for Myuran and Andrew to live was been dashed by the resumption of capital punishment in Indonesia and while it's unclear what Andrew's state of mind is at the moment, Myuran is said to be in despair.
The pair's lawyer Julian McMahon said that if Chan's clemency application could be deferred, then Sukumaran may also be spared because of the requirement under Indonesian law that prisoners who commit a crime together be executed together.
Speaking to The Australian on Sunday, Myuran said "I'm cracking up. I walk around crying. I usually never cry. I can't stop it. I don't know what to do". He spoke of his fear that someone will take him in the night to be executed by firing squad. Myuran also revealed that he was told he would die in late January and is now anxiously waiting for the inevitable and passing the time by painting, which is one of his favourite pastimes.
Ad. Article continues below.
His lawyer Julian McMahon wanted to reiterate what Chan and Sukumaran have done in Kerobokan prison – they have transformed it. "There is simply no doubt that Myuran and Andrew have profoundly changed the prison for the better," he told The Australian. "Six years ago, they fought for and won the right to get classes started. Now there are many classes. Poor and unskilled prisoners can learn skills to set up them for jobs when they leave. What a great achievement that is, from sitting on death row. That's why killing them is so unjust. Why kill what you have fixed?".
And that is the question so many Australians, including Julie Bishop, Bill Shorten and Tony Abbott, are asking.
Should they be executed for a foolish decision they made 10 years ago despite a full rehabilitation? Or is it tough luck? Tell us what your thoughts are on this contentious issue today.