Why check people's visas in the streets? Let's talk about Operation Fortitude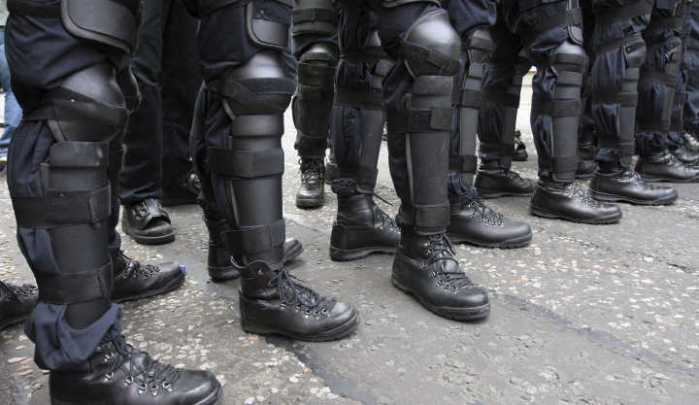 In a strange move, the Australian Border Force Protection unit of the Victorian Police today announced they would be checking visas in the streets of Melbourne this weekend. It was a seemingly odd thing for the Government to suggest given our nation's pride in being multicultural. After all, us Australians don't exactly carry our passports as we walk down the streets, nor should we expect to have to. And there aren't large swathes of people walking the streets of Melbourne who are illegal immigrants.
It has been decades since you could look across Australia, see a foreign looking face and wonder if they were nationalised or migrant. Today they're even likely to be proudly second generation! Exactly what did our government force think they were going to do!?
The original statement, quoted ABF regional commander for Victoria and Tasmania Don Smith as saying "officers would be positioned at various locations around the city and would speak "with any individual we cross paths with".
Just hours later, in a haze of national disgust, the government has withdrawn their blitz, saying the ABF will not be stopping people in the streets… "The ABF does not target on the basis of race, religion or ethnicity," a statement said this afternoon.
At 2.00pm today, as a rally was gathering in central Melbourne, the racist-sounding action was cancelled.
Ad. Article continues below.
"Victoria Police has made a decision not to go ahead with this weekend's Operation Fortitude," it said.
"We understand there has been a high level of community interest and concern which has been taken into consideration when making this decision.
"Victoria Police's priority is the safety and wellbeing of the whole community and we will continue to work with our partner agencies to achieve this".
At a later press conference, as reported by the ABC, ABF commissioner Roman Quaedvlieg said the announcement was "clumsily worded" and had been "misconstrued".
"This is an unfortunate misconstruction of wording," he said.
Ad. Article continues below.
"This is an unfortunate incident which should not have occurred".
So do you wonder what was going on in the PR department? And what the Border Force thought they might be working to achieve?  
Is it a breach of our human rights?