Why can't Australian farmers just say "no"?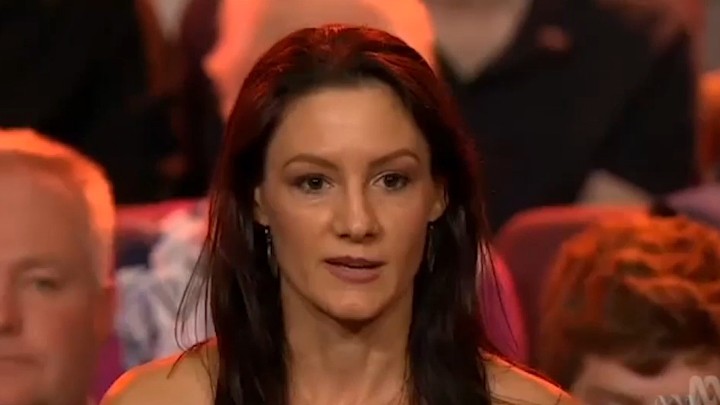 Last night's Q&A was a gut-wrenching and inspiring hour of television. The people of Toowoomba were passionate, supportive and desperate for our government to right a terrible wrong.
But nobody in power seems to listening.
This month, farmer George Bender took his own life following a long, demoralising fight to protect his land from coal seam gas companies.
Last night his grieving daughter Helen joined the Q&A audience to ask the question live on air: why aren't Australia's farmers allowed to simply say "no"?
Neither federal politician on the panel offered a clear or satisfactory answer.
Ad. Article continues below.
Labor's Joel Fitzgibbon suggested coal seam gas was a "state issue", largely talking around the answer by pointing out that coal seam gas companies were enormously important to the country.
Minister for Rural Health Fiona Nash offered her personal belief that this was emphatically wrong: "That is my view, I was asked for my view on this and that is my view. If anybody puts themselves in the position of being a farmer on a piece of land, to not have the right to say no, in my view, is wrong", she said.
However, she repeated the sentiment that this was, in fact, a state issue.
Singer Katie Noonan, another panellist, called out both politicians. She accused Fitzgibbon of giving a "cop out" answer, and suggested Nash, as Rural Health Minister, should be treating this as a health emergency.
Helen Bender, clearly distraught throughout the discussion, was asked how she felt about the response. She gave the following impassioned plea:
Ad. Article continues below.
 "One of the last things my father said: 'No one is listening, why are you wasting my time?"
"I don't think anyone is listening… I don't think the nation is listening, I don't think any one of you politicians care. You are a turntable, you walk in, walk out, you talk the talk, you are here for show. You are not listening."
Do you agree with these powerful words? What will it take for things to finally change? Why isn't Australia doing more to protect its farmers?