Why a 70yo Aussie accused of sexual abuse doesn't believe he should be punished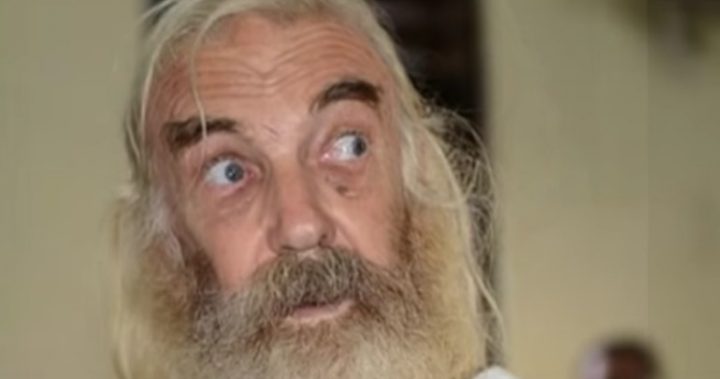 You might remember a case earlier this year of a 70-year-old Australian man being arrested in Bali for allegedly sexually abusing young girls?
Well, he's making headlines again and this time it's his reasons for why he shouldn't be punished that's raising eyebrows.
Melbourne man Robert Andrew Fiddel Ellis was arrested in January for allegedly sexually abusing as many as 11 girls aged between eight and 17 years old.
So, you might be wondering why he thinks he shouldn't be punished?
Well, in a letter Ellis wrote to his lawyer he defended his actions.
Ad. Article continues below.
The Daily Mail is reporting that Ellis wrote he had every right to molest the girls because he paid them.
"He paid the girls in full immediately after the liberties were taken and the law in full by his 16-week ordeal in the Polda [police] remand cell," he wrote, referring to himself in third person.
"I am solitary and unmarried and my sex instinct was not ministered to in my own country.
"In all probability my young friends desperately want me returned to them."
If you thought that was bad, here's how Ellis' lawyer's defended his client last month in court.
Ad. Article continues below.
Benny Hariyono told the court Ellis acted in a 'grandfatherly affection towards the children'.
So, what is Ellis actually accused of doing?
Prosecutors in Bali are accusing Ellis of targeting girls from poor backgrounds and molesting them while he bathed them at a home he was renting on the island.
The prosecutors told the court Ellis paid the girls 200,000 rupiah ($20) each
The case has been described as "one of the worst sex abused crimes" ever committed by an Australian in Bali by a former Victorian police officer.
Ad. Article continues below.
The former officer – Glen Hulley, who runs an organisation against the sexual exploitation of children – told the Daily Mail pedophilia was rampant in Bali.
"What a lot of people don't understand is you won't see a lot of this stuff going on in tourist areas… it's bad for business," he said.
If you're wondering what's next for Ellis, he's due to be sentenced in Denpasar District Court on October 18.