Who won the presidential debate?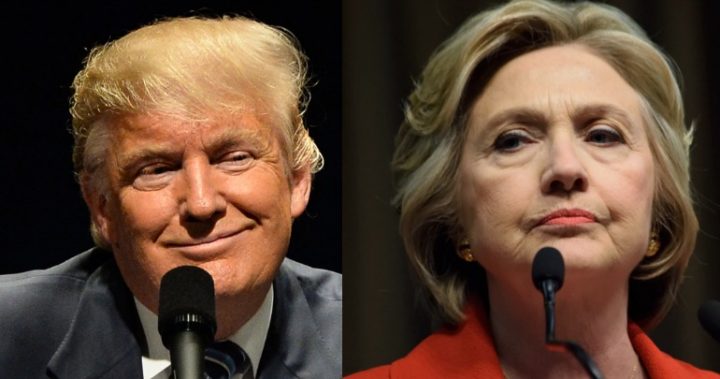 The world has just witnessed the presidential debate between Democratic presidential nominee and former U.S. Secretary of State Hillary Clinton and the Republican nominee, businessman Donald Trump. This was the first for three debates Mr Trump and Mrs Clinton will take part in before the Nov. 8 general election. The big question is, who won this debate?
According to a Quinnipiac University poll released just hours before Hillary Clinton and Donald Trump met, Mrs Clinton led Mr Trump, 47 percent to 46 percent. However, in the Bloomberg Politics survey, Trump emerged winner.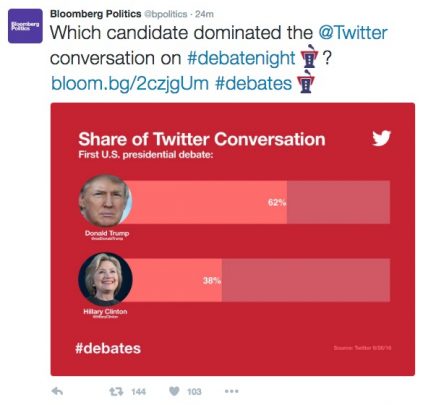 Despite the Twitter poll results by Bloomberg, majority political observers think Hillary Clinton dominated the final series of debate exchanges with Donald J. Trump on national security and gender Hillary also made clear the reason why voters they cannot not trust her opponent with nuclear weapons and warning that he does not respect women, reports NY Times.
Mr. Trump hammered Mrs. Clinton early on in the debate for her past support for foreign trade deals and her political insider status, but soon after that Mrs Clinton forced Mr. Trump onto the defensive for long periods of time and left him flabbergasted to respond to the charge of sexism.
"This is a man who has called women pigs, slobs and dogs, and someone who has said pregnancy is an inconvenience to employers," Mrs. Clinton said.
Ad. Article continues below.
Like her earlier attack on Mr. Trump for the "racist lie" that Barack Obama was not born in the United States, Mrs. Clinton's attack showed her advantage on issues related to identity and inclusion. Mr. Trump had no particular rejoinder to her charge, noting in passing that some of his comments were "said in entertainment," and that one of his targets had been Rosie O'Donnell.
Hillary Clinton says Donald Trump "is a man who has called women pigs, slobs and dogs." https://t.co/8N3n3d0P4v #debates pic.twitter.com/YXRGmRWfwT

— Bloomberg Politics (@bpolitics) September 27, 2016
Who is your favourite?