Who will fill the speaker's chair?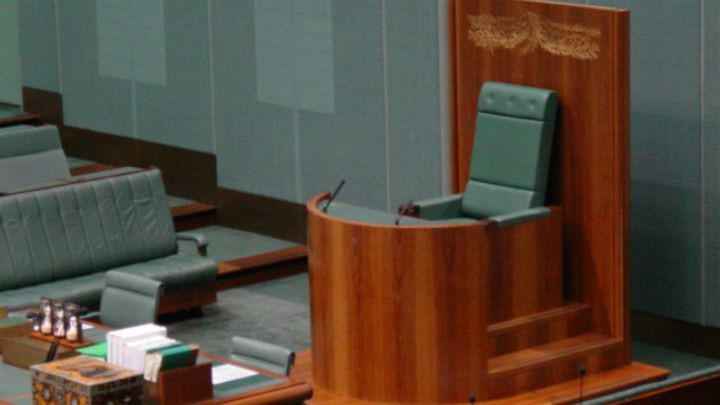 Following the resignation of Bronwyn Bishop as speaker, the big question is: who will replace her? Will it be someone young, someone female, as suggested by Clive Palmer and in keeping with the Liberal party's desire to boost female MPs within its ranks?
The answer is, no.
The most likely candidate for the speaker's chair is the "Father of the House", another veteran Liberal MP, Philip Ruddock, who is 72.
This is despite the fact Mr Ruddock was sacked by Prime Minister Tony Abbott as chief government whip earlier in the year.
According to the ABC, Mr Abbott said he sacked Mr Ruddock because he "wasn't as aware as he should have been" of backbench unrest over his leadership.
Ad. Article continues below.
Deputy speaker Bruce Scott is also likely to be a candidate, however it is unlikely the Liberals would want a Nationals MP is such a prized position.
Victorian Liberals Russell Broadbent is another possible replacement for Mrs Bishop, and the ABC puts froward  Sharman Stone as the only potential female MP, although her leadership clashes with Tony Abbott probably rule her out.
Mrs Bishop can't be replaced until there has been a vote of the Lower House after Parliament resumes next Monday.
Which qualities do you think the role of Speaker requires? Who would you like to see in the chair?