Who killed Hogan's Heroes' Bob Crane?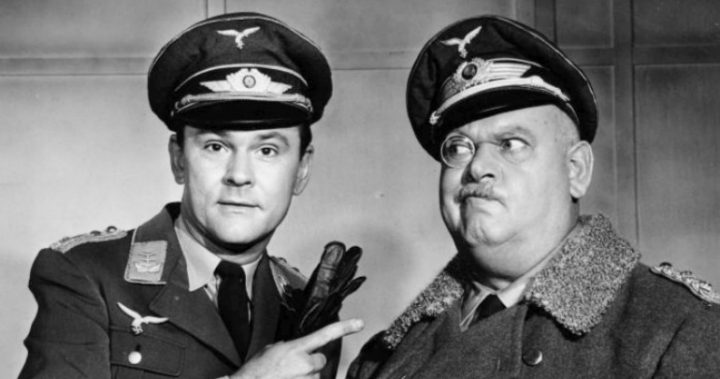 You loved him as Colonel Robert E Hogan in the 1960s World War II sitcom Hogan's Heroes, but when Bob Crane was murdered in 1978 it was shrouded in mystery.
Crane was found dead in a pool of blood at his apartment. He'd been beaten to death with a camera tripod and had an electrical cable around his neck. He was 49 at the time of his murder.
His friend, video salesman John Carpenter, was tried in 1994 and eventually acquitted of his death.
It was a brutal, unsolved mystery however, in early November a United States newsreader by the name of John Hook said he had uncovered DNA evidence that would prove once and for all who Crane's killer was. Hook intended on sharing the information with the world live on his Phoenix Fox 10 show.
Ad. Article continues below.
#Bobcrane prints. New tests of #DNA evidence revealed in the murder of #HogansHeroes star. Watch live https://t.co/5fXCZ0vcSc 9pm AZ time. pic.twitter.com/q6fJDMUOZw

— John Hook (@JohnHookfox10) November 14, 2016
The key piece of evidence in the case that led authorities to prosecute Carpenter was bogus according to Hook. Initially it was blood found in Carpenter's rental car, but DNA tests back then were not nearly as reliable as they are today.
After Hook reopened and re-examined the case, the DNA results were presented in front of Crane's son, the case prosecutor, the jury foreman and Carpenter's defence attorney. The blood in the car was not Bob Crane's.
Crane's son, Bob Crane Jr, was completely shocked at hearing the results.
Ad. Article continues below.
It put Carpenter, who has since died, in the clear but ensures the case remains a mystery.
"The tests actually picked up two DNA profiles," Hook says. "A major contributor is from a many, his identity is unknown. [The] second DNA profile is a partial profile too degraded to reach any conclusions."
Crane and Carpenter has an unusual relationship, which was only revealed after Crane's death. It was reported that Crane would videotape and photograph the sexual encounters he and Carpenter had with women.
Did you watch Hogan's Heroes? How old were you when Bob Crane was found dead in 1978?