While dairy farmers suffered, Murray Goulburn gave themselves a hefty pay rise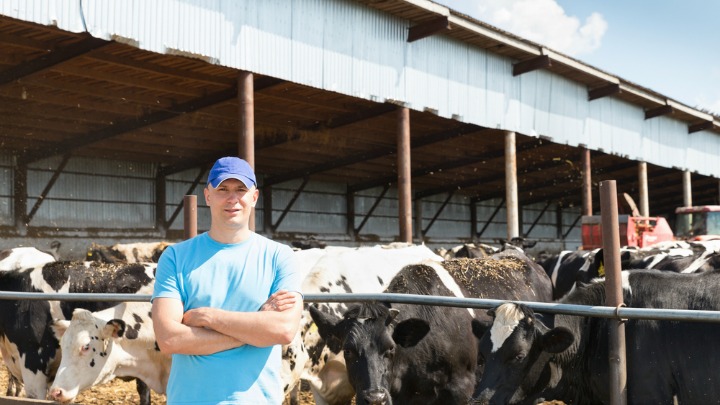 It's no secret Murray Goulburn was sticking it to farmers last year when they slashed prices, but it's now been revealed that at the same time they were putting the squeeze on farmers they were handing out giant pay rises to their own staff.
The revelation has angered many, especially Agriculture Minister Barnaby Joyce who said the 50 per cent pay increase "doesn't pass the sniff test".
Now the ACCC is stepping in and conducting an inquiry into the dairy industry to get to the bottom of the whole affair.
While Mr Joyce said the survival of Murray Goulburn is essential, he made it clear the pay rise was out of order.
"You would have to say it poses serious questions, as some would say it doesn't pass the sniff test," Mr Joyce told ABC radio. "Within this whole discussion about what has gone wrong, that issue will also be delved into."
Ad. Article continues below.
It's been revealed the company's former chief executive Gary Helou, who departed in April after the company slashed its profit forecast, received $3.3 million for the year – including salary and leave entitlements.
Dairy famers were left fuming when Murray Goulburn slashed its milk solid price to $4.31 a kilogram on July 1, meaning they could barely cover their own costs.
Mr Joyce is adamant the ACCC inquiry will "get to the bottom of a whole range of issues that are pertinent to the dairy industry".
Supermarkets are also in the firing line, with questions over how and why they started selling milk as cheaply as $1 a litre – besides using it as a ploy to get customers through the door.
"Why is it that a bottle of water which you can get out of a tap would be dearer than a bottle of milk which someone had to go to work at 4am to produce?" Mr Joyce asked.
Ad. Article continues below.
While the inquiry is all well and good, should there be tougher rules in place to ensure dairy farmers can't be taken advantage of again though?
There are calls from some to make Murray Goulburn pay back farmers to cover the cost of their loans, which many had to take out just to keep their businesses running.
Others say the industry should be regulated so things like this can't happen again.
What do you think?
Does it make you angry to hear Murray Goulburn took pay rises while stiffing farmers? Should the industry be regulated?