Which voters care most about the world's poorest people?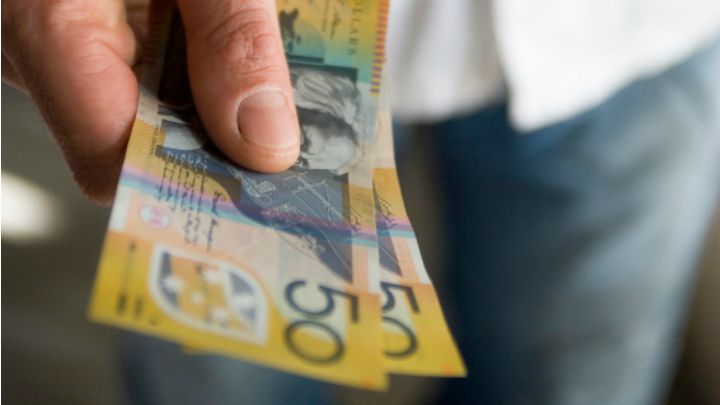 In light of recent budget cuts to foreign aid, Roy Morgan has conducted research into how Australians feel about foreign aid and our responsibility for the world's poorest people.
The study focused on people's political affiliations and their attitudes, and found some interesting connections between a person's voting preference and where they stand on these issues.
In keeping with the Abbott government's frugal approach to foreign aid, Australian electors whose first federal voting preference is LNP show the least support for the idea of increasing foreign aid.
When asked if the government should increase overseas aid to help reduce global poverty, 27 per cent said yes, whereas more than half of of ALP voters and 75 per cent of Greens voters though we should spend more.
LNP voters are also least likely  to agree with the statement, "I have a responsibility to do what I can to help the world's poorest people".
Ad. Article continues below.
Interesting, Liberal-National Party voters are most likely to feel their responsibility is just to other Australians (28 per cent), ahead of ALP voters (17 per cent) and Greens voters (7 per cent); and to agree with the statement, "Can't do much, there'll always be poor people".
The number of people who made charitable donations hovered around the same figure across the three parties targeted, with Greens supporters giving the most, followed by Liberal and then ALP voters.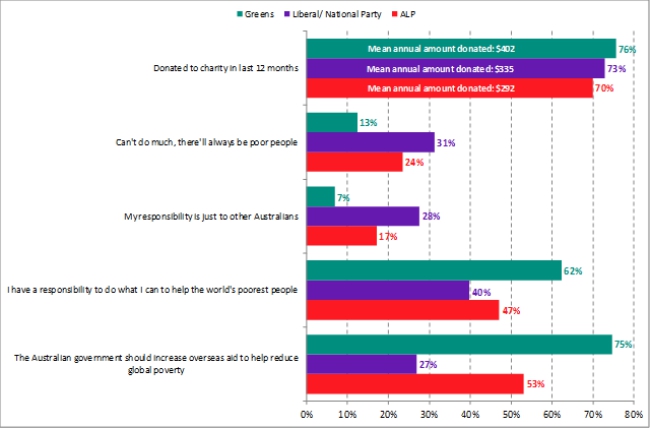 Roy Morgan Research CEO, Michele Levine, acknowledges that certain stereotypes are at play, such as "Green-leaning hippy-intellectuals, greedy Liberal capitalists, unionised ALP voters and patriotic National-voting farmers".
"But while most clichés contain a grain of truth, the contemporary political landscape is much more nuanced than that," says Ms Levine.  "In fact, it can sometimes be difficult to distinguish between the policies of the current government and the Opposition.
Ad. Article continues below.
"Our latest findings reflect both the predictable and the more surprising sides of Australian electors. Given their opposition to increasing overseas aid, LNP voters are unlikely to question the Government's drastic cuts to the national foreign aid budget. And yet they are more generous than ALP voters when it comes to charitable donations!
"Of the three voter groups, Greens-voters are the most consistent with their popular image, being the most likely by far to care about helping the world's poorest people, as well as the most likely to put their money where their mouth is and give generously to charity," says Ms Levine.
Do these results align with your views? Do they surprise you?