Whether it's the man or the machine, no one's winning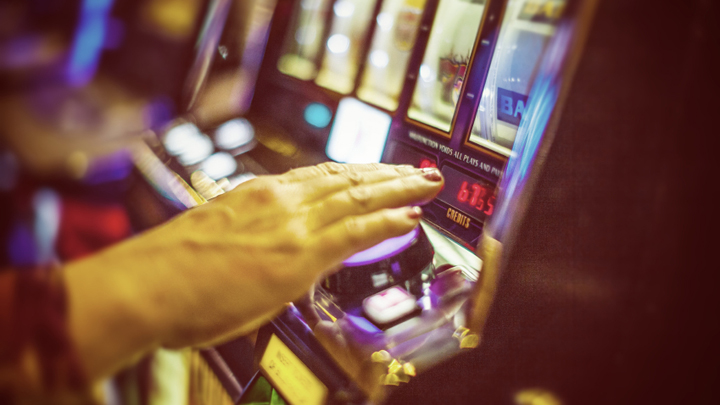 A landmark legal case has been launched this week that argues pokie machines are misleading, therefore illegal. It comes off the back of a Australian research showing that the gambling machines are designed to trigger pleasurable brain responses – whether we win or lose.
Having watched from the sidelines as slot machine addiction destroyed my friends' marriage, I am curious to see how this legal challenge will play out.
Social justice firm Maurice Blackburn Lawyers will set out to prove that the operators of pokie machines deceive their customers and are neglecting their duty of care by providing the machines, knowing that they trigger addictive behaviour, reports The New Daily.
Jacob Varghese from Maurice Blackburn says, "The truth is when you press that button it is pre-determined whether you have won or lost. There is no such thing as a near miss, like there is no such thing as being half pregnant. The machines are designed to create the illusion that you might have won."
Reverend Tim Costello, chair of the Australian Churches Gambling Taskforce's, said people "who get addicted are doing exactly what the machine is designed to do – to addict them."
Ad. Article continues below.
He told The New Daily, "No state government licenses or sponsors ice, cocaine or heroin because we know it is addictive."
Charles Livingstone form the School of Public Health and Preventive Medicine, Monash University, says "The basic characteristics of poker machines, combined with constantly refined game features, stimulate the brain in a way that, in many cases, leads to addiction with symptoms similar to those associated with cocaine use.
"Poker machines cultivate addiction by teaching the brain to associate the sounds and flashing lights that are displayed when a punter 'wins' with pleasure. And since the pattern of wins, or rewards, is random, the "reinforcement" of the link between the stimuli and pleasure is much stronger than if it could be predicted."
In his research, he explains that modern-day pokie machines include so many more variables that the chances of winning are "often one in ten million, or more". Yet we continue to spend $11 billion on pokies nationwide.
Part of the reason, his research argues is that the machines are designed to reinforce our brains that playing pokies makes us feel good, doing this with a strategy of "near misses" on multi-line bets.
Ad. Article continues below.
"These occur when winning symbols appear on some lines, but not all. Experimental work has revealed that the brain stimulus produced by such "near misses" can be almost as significant as those produced by a win. The level of reinforcement is thus dramatically increased, without any need for the machine's operator to actually pay out."
So it seems there is an argument that pokie machines are partly to blame for Australia's alarming gambling rate of addiction to gambling.
But when I think about the case of my friends who lost $200,000 and their marriage, I can't help think that it wasn't a pokie machine that made him walk into that Leagues club. It wasn't the machine that machine that made him wake up and decide to spend his family's money on the pokies that day.
Or was it?
Have you experienced the devastating effects of gambling addiction? Do you think the operators are to blame or the gamblers?