Where was Sasha Obama during her father's final speech?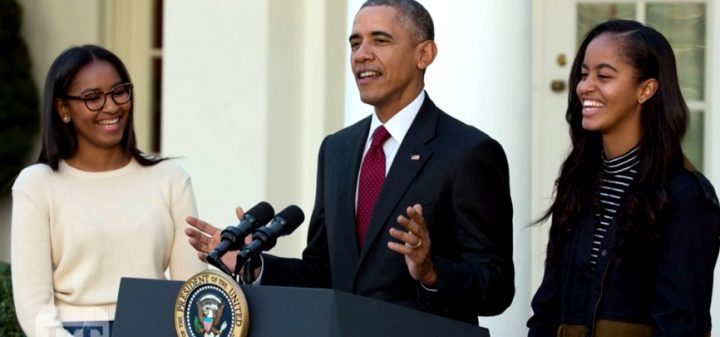 Yesterday was a historic day for US politics as President Barack Obama gave his last speech in the position.  One of the big question marks over the speech was that one of his daughters was missing from the audience. 
Ad. Article continues below.
The 15-year-old Sasha wasn't there to see her father's last speech or to hear the words that he said.  "Malia and Sasha, under the strangest of circumstances, you have become two amazing young women, smart and beautiful, but more importantly, kind and thoughtful and full of passion," President Obama said before adding, "You wore the burden of years in the spotlight so easily. Of all that I've done in my life, I'm most proud to be your dad."
When the camera panned to the audience many noticed that Sasha wasn't there.  The hashtag "#WhereIsSasha" quickly overtook social media with many people posting about the whereabouts of the youngest Obama.
The "mystery" was solved with official word from the White House that stated that she missed out on the speech because she was studying for an exam that she had in the morning.  Nice to see the same dedication her father gave the US she gives to her studies.
Did you see Obama's speech?  What do you think the legacy of this President will be?