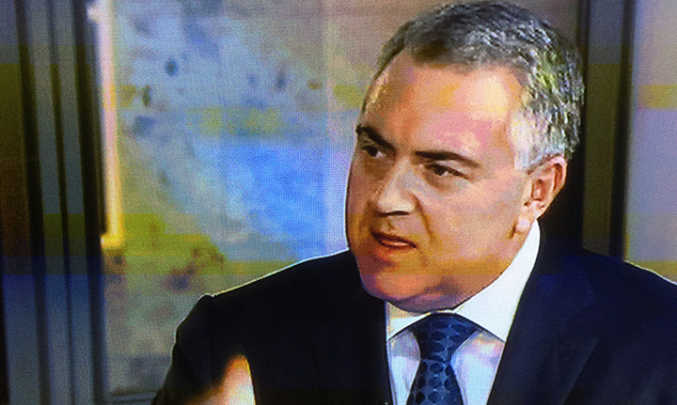 The belts are being loosened, the cuts are being removed, the period of sacrifice is over. Instead there is more money for small businesses, more money for pensioners and more money for medicines. Could the Government be admitting they got it wrong in 2015?
This new budget predicts GDP growth from here on in, and a surplus in 5 years time, a far sight from the horror story that was presented to us last year. Could this quantum of turnaround be possible?
This budget is far from a cutting and saving budget. It is drawing over $25 billion, higher than that which Wayne Swan spent to eek us out of the GFC, when the economy needed cash to grow so badly and pushing that money into the economy in the hype it will stimulate growth. And it is not the highest earning budget at first glance.
It actually leaves the viewer of the speech concerned that we could be being told a rather "glossy" story about our economy, while the government jawbones and spends its way out of a challenging economic corner? The iron ore price has halved, the nation's tax base has shrunk, and the unemployment levels in our nation are flying high and small businesses have faced some of the highest tax levels in the world.
The deals being handed out look generous though and it is clear the government wants to benefit those who take risk to grow a stronger Australia. Perhaps even generous enough to drive some celebration among small businesses. Two billion dollars worth of tax deductions are being made available for small business, commencing immediately, up from $1000 per year to $20,000 per year, encouraging them to spend on the beneficial investments they need to make. Another 1.5 billion dollars will be spent on a 1.5% in discounts to tax for small business. They want business to start up and grow, and want to support people who need and want a job.
Ad. Article continues below.
And what we all hoped and wanted to hear about was there… In fact we were astounded at the change of tone around the older populations.
"There will be no new taxes on superannuation under this government… And the age pension will continue to increase twice per year," the Treasurer Joe Hockey said proudly with a wry smile on his face.
On a more serious note though, the Government has dumped its plan to link pension increases to inflation rather than indexation levels that are somewhat higher and are instead restricting people at the upper asset levels from accessing the pension to recover savings here.  They have also announced they will adjust the thresholds for assets tests on the pension, meaning 172,000 pensioners at the lower end of the pension will be better off, while 81,000 pensioners who currently claim the part pension will no longer be eligible.
Before today, singles over the age of 65 with assets (excluding the family home) of less than $775,000 were able to claim a part pension, however the new limit will now be set at $550,000.
In further spreading of the good news into the regions, farmers will get tax breaks for fences and equipment. And $1.2 billion will be spent on national security across a myriad of areas from anti-terror to data warehousing costs of retaining our information which legislation now requires.
Ad. Article continues below.
And the only places we heard about tonight where money is going to be found seems to be through increases to the tax obligations to multinationals, decreasing the tax-free threshold for backpackers, and cutbacks on those receiving deductions today for work related car and entertainment expenses will provide the fodder. In fact companies like News Limited and Google who are allegedly shifting profits offshore without paying much tax will be prevented from doing so.  There is also cutbacks in the welfare system that are expected to scrape $1.6 billion back, through greater checks on integrity.   Visa processing fees will increase income of $500 million.  And foreign investment will raise money for the government as people push more and more money into our nation, and we charge higher fees on this.
It's a big budget. It's a budget that doesn't disappoint very many people.  And it doesn't upset like last years.  It seems there is no surprises, and somehow, without much change from last year, we've managed to completely turnaround our nations hope and fiscal wellbeing, even though much of last year's budget cuts were never passed in the Senate.
Share your thoughts today.  Could this be the last budget before another election?