Where are the L plates? Queensland's dumbest criminal caught on camera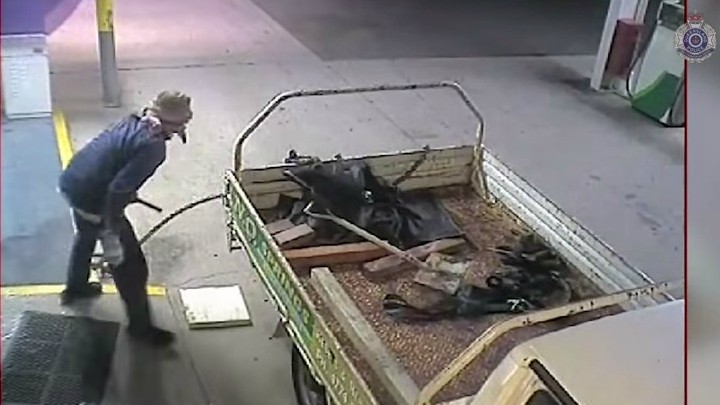 Who says Queensland Police don't have a sense of humour? Making light of hard work, the service has released this video on its Facebook page, showing criminals that the full force of social media will be used against them in the preservation of justice.
Queensland Police released the following statement:
Ad. Article continues below.
Police in Townsville are appealing for information to locate an offender in relation to a stolen vehicle which was later used in a break and enter and an attempted ATM theft from an Ingham Road service station. The vehicle is a 1997 white Holden Rodeo Ute and has 'NQ Springs' written on one side.
Detective Senior Sergeant Chris Hicks said that the vehicle was stolen from an Ingham Road business on the evening of Tuesday May 12.
"A short time after the vehicle was used in a break and enter and attempted ATM theft. The only problem for the offender was that he had not realised that his chain wasn't attached and when he attempted to drive off he left the ATM behind".
As entertaining as this video is, it's a great example of how modern policing uses social media to fight crime. In 2010, Mashable compiled a list of the ways law enforcement use Facebook, Twitter and other platforms, including:
a live "police blotter"; a place where reporters and citizens can follow the happenings at their local police station;
disseminating digital "wanted posters";
a way to make tip-offs anonymously;
stakeouts on Twitter;
undercover work posing as gang members on social media;
alerting the public of situations as they unfold.
Ad. Article continues below.
At the time of writing the would-be ATM thief had not been located, but we imagine it's only a matter of time before the net of social media closes around him.
Anyone with information that could assist with this matter should contact Crime Stoppers anonymously via 1800 333 000 or crimestoppers.com.au 24hrs a day.
What do you reckon, is this is our dumbest crook?