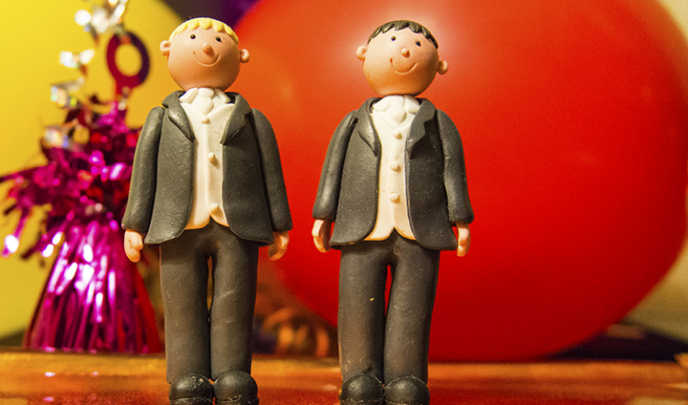 Same sex marriage is expected to have had a stonking success overnight with Ireland being the first country in the world to potentially achieve legalised gay marriage through referendum.  And the result will shock many in the older generations who have opposed such moves for decades.  In a country which 22 years ago called homosexuality "illegal" will have gay rights to marry transformed saying proudly how much the world has changed.  There has been much discussion in recent weeks about the fight for gay marriage in such a public forum.  It is worth pointing out that Australia would not need to make such an expensive public episode as Ireland to achieve the same outcome as a referendum would not be needed to make a similar change to law here.  But it begs the question… how do you feel about same sex marriage?  And how did you used to feel as long as twenty years ago?
Over the last 12 hours, more than 3 million voters in Ireland could have cast votes on the issue across 43 legal constituencies and it is expected to achieve up to a 2/3 majority –  an historic win if it happens! The ballot opened at 7am Ireland time, and will  close at 10pm, and has been broadly opposed by the Catholic Church.
While 20 other countries in the world have passed laws allowing same sex marriage, Ireland is the first to hold a referendum allowing people power to deliver the outcome. And if it clears the hurdles, it will be a significant milestone considering this country disallowed homosexual acts, naming them as illegal until 1993.
Now, gay couples should, with a majority yes vote, be allowed a constitutional right to be married.
And it is a fight championed by some of the most significant people in Ireland. The Prime Minister has pleaded for citizens to turn up and vote.
Ad. Article continues below.
"My message to people is that if you believe in equality, do not be complacent, do not leave it to others," said Ireland's Prime Minister, Enda Kenny.  "Say yes, yes to inclusion, yes to rights, yes to love, yes to equality. Take away those burdens for people and let them be who they are."
Former equality minister and yes vote campaigner, Pat Carey, who recently came out as gay said, "I think it's a very important step in our development as a mature republic."
The reform is backed by all political parties, supported by large companies and has the backing of many celebrities.
In Australia, experts say we wouldn't need a referendum.  There is nothing in the Australian constitution that prevents same-sex marriage, so a vote in Parliament is all that would be needed to pass legislation that would empower the change in our own country.
Do you think it is a desirable move?