What's really in McDonald's fries?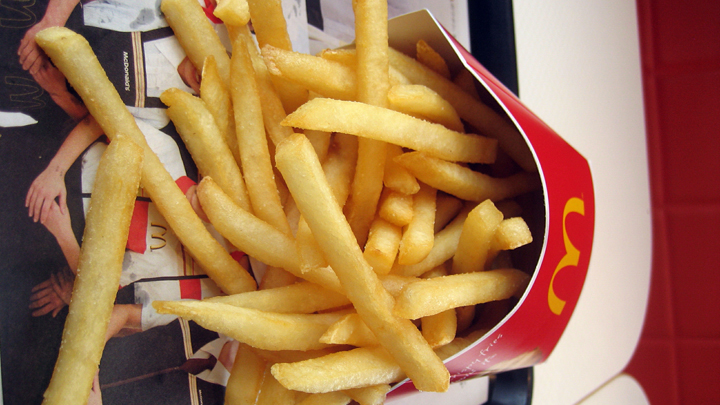 It's a question that many of us have wondered about but not bothered to ask – what is in McDonald's fries? They look like thinly sliced potato pieces but is that really all they are?
Ad. Article continues below.
In an effort to reassure the public that their food is above board, McDonald's released a video on YouTube that sorts the fact from fiction.
McDonald's fries are one of the draw cards of the huge fast food chain yet many still throw doubts on whether they are real potatoes or in fact just made of preservatives.
Maccas has spent years dispelling myths about its food with varying degrees of success both in Australia and abroad as annual sales plummet thanks to the advent of the fitness craze and mandatory dietary intake labelling.
Watch the video on how the famous fries are made and tell us, would you eat them more often after knowing this information?