What's now harassment used to be considered a compliment, top model says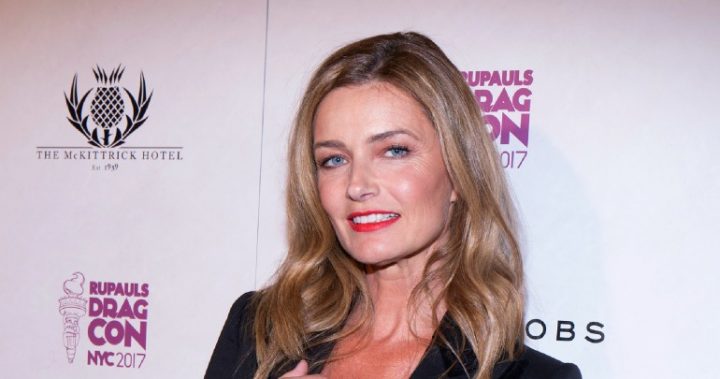 Remember a time when a cheeky pinch on the bum or request for a kiss was considered complimentary, not harassment?
So does former Sports Illustrated cover girl Paulina Porizkova, who says that she remembers feeling miffed if she wasn't harassed on the job.
"Here is the funny thing about sexual harassment with us as models: It was seen as a compliment," the 52-year-old told People magazine.
"As a matter of fact, you almost got offended if you did not get harassed. Like, if this photographer is known for hitting on [models] — or goes for all the brunettes — and you show up at the studio and you are a brunette and he does not hit on you … it is like, 'What is wrong with me?'."
It's a point that plenty of people who came of age in the 1950s, 60s, 70s and 80s have raised in the wake of the deluge of sexual harassment allegations against Hollywood big shots – that some things that would once have been considered just a man admiring a woman are now the source of law suits. So much so that in the past month there have been many articles explaining the difference between a compliment and sexual harassment.
Ad. Article continues below.
Most experts say that the difference is in how the behaviour is received – if the recipient is offended or alarmed by it, it would likely be considered harassment, even if that's not how the perpetrator intended it.
But Porizkova's comments underline what a fine line this can be, particularly for a generation that was brought up to expect a certain level of sexual interaction even in the workplace and to brush off what would not be considered offensive behaviour.
"It's messed up," the former model, who featured on the covers of  Vogue, Elle, Harper's Bazaar, Self, Cosmopolitan and Glamour among others, says herself. "It makes you think that sexual harassment is what you need."
The model previously talked about sexual harassment in the modelling industry in the 2012 HBO documentary, About Face: Supermodels Then and Now.
Do you agree with Paulina Porizkova on the way what's considered 'complimentary' has changed? What would be your definition of sexual harassment?