What's got Bob Katter hopping mad?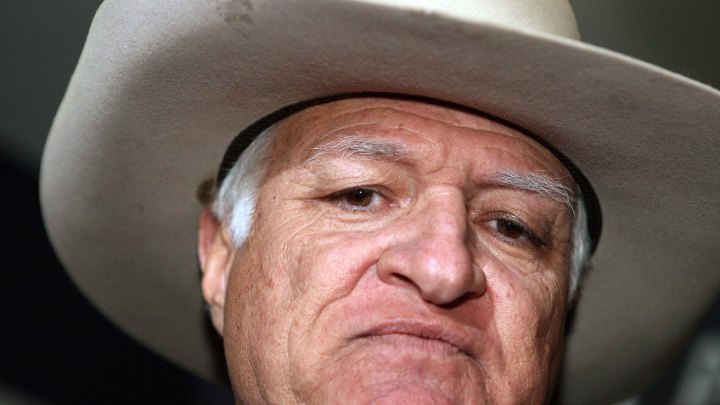 Would Bob Katter be Bob Katter without his most identifiable accessory? We could soon find out. The outspoken independent MP has said he would consider boycotting the makers of his trademark hat if plans to use imported materials go ahead.
Mr Katter said he is "hopping mad" about the decision by Akubra to only use imported skins to make its iconic broad-rimmed hat.
That's the same hat that featured in Mr Katter's election campaign video. The same hat that has accompanied him on the steps of parliament as he has spouted off many a rant. The very same hat that's been waved in journalists' faces to make a point, or gifted to famous musicians like Pharrell Williams.
That hat.
It's little wonder Mr Katter is feeling passionate about the issue. It is such a part of him he is often referred to as the "mad hatter".
Ad. Article continues below.
Akubra has been using a mix of local and imported rabbit skins since the 1990s, but is now shutting down its rabbit-fur processing plant at Kempsey, on the NSW mid north coast, and will buy processed fur from overseas.
The company says Australians skins are simply too expensive and that changes are required to keep the company afloat. But Mr Katter says it's a cop-out.
"It does not set a good example and it does not set me with a desire to continue to wear an Akubra hat, and that would be something that would be shared with so many other people," he said.
Ad. Article continues below.
Mr Katter also pointed out that people expect to pay more for the quality and reputation of an Akubra hat.
"They buy it for style, they buy it for image, they buy it for who they are and for who they want to be," he said.
"And it would be a terrible tragedy if one of those great icons vanishes."
Akubra chief financial officer Roy Wilkinson told the ABC,  "The hats are still Australian made. There are 85 to 90 people who work here who construct the hats.
Ad. Article continues below.
"There are many textiles that are sourced from overseas, because you can't get them in this country any more. We need two to three million rabbit skins to make what we make, and I'm getting about 10 to 15 per cent of that from Australian suppliers.
"If there was an industry that could supply my total equation, like prior to the calicivirus, then happy days, we would take that.
"But when you're only getting a small percentage [from Australia] and your operation is losing money, you have to make tough decisions."
What do you think? Does Bob Katter have a right to be hopping mad?