Whatever happened to William: Parent's speak out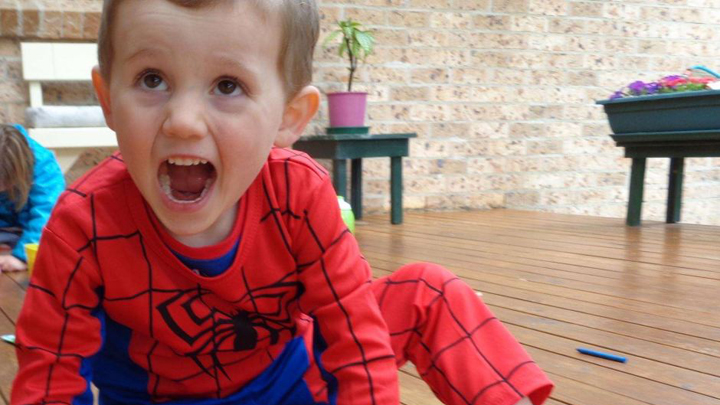 Everyone here has lost a child at some point.  We know the sick feeling you get when it happens as you scour the supermarket aisles for said child and pray inside that they return in a flash.  For William Tyrrell's family a year has gone by and they are daring, in their latest media statement to say they hope for the best. Whilst we all sit back knowing only a small amount about this case, and wondering if he could still be alive, there is only one thing we can do. We have to keep this child in the pubic eye so someone can see him and find him if it is possible.
As we scour that supermarket or street for our own lost children, we know that children almost always turn up.  They suddenly reappear, or after a period of panic and public noise are brought back. It's not meant to be like this and everyone in our country knows it.  And it makes it worse that he was not taken from a built up area or a shopping centre, but from his grandparents house in Kendall in the NSW mid north coast.  It has come to light this weekend via the Daily Telegraph that members of a community group called Grandparents As Parents Again (GAPA) have been questioned over the case after two of its members have been convicted of indecent assault on children.
The other child that comes to mine that never did turn up, in a similarly scary way is Madeleine McCann, who completely disappeared under mysterious circumstances.  Her familiar face was burned into our memories through eons of media in the first years.
In contrast though, her parents were loud and vocal spokespersons for her missing persons case.  William Tyrrell's don't seem to be able to be for legal reasons no one knows and can only assume at.  This weekend is the first time in a whole year that they have spoken to the media.  Tonight they are to be interviewed on 60 Minutes.
Ad. Article continues below.
Yesterday, William's parents spoke for the first time, almost a year after their three-year-old son disappeared without a trace on the New South Wales mid-north coast.
William's parents have spoken this weekend about the moment they realised their son was missing.  His mother told the media that she knew instantly 'something wasn't right.'
"He was playing on the grass, I could still hear him," she said.
"And then nothing…that was it. I just collapsed,' she recalled, 'you can't take him.'"
Ad. Article continues below.
It makes us wonder at the back-story and the why of it all.  What is there that we don't know about this case that causes so much mystery to shroud it, when it is about a helpless little child.
The one thing we all can hold in our heart is that there has been no sign at all of his demise.
As parents and as grandparents we can all relate to William's Family's terror.  His mother though makes a blunt statement.
"William was stolen – he has got nowhere to be but home," she said.
One thing is for sure, the more we keep this boy in the media, and the face of our public, the more we are likely to find out what happened to him.  We owe him that.  So don't stop talking about him.