What would you do? Shocking video shows racial abuse on bus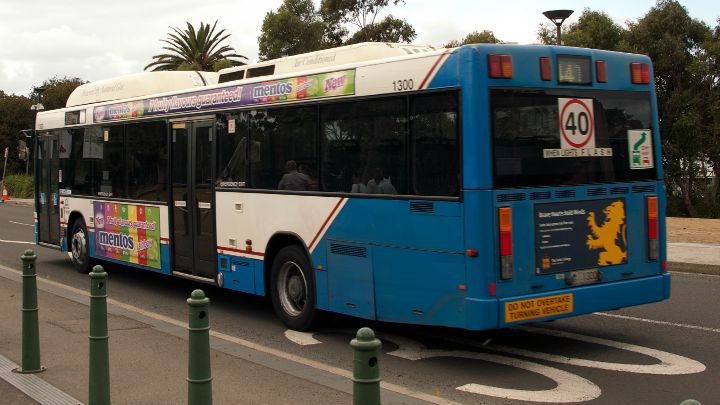 What would you do if someone started ranting at another person on the bus you were travelling on? Most of us like to think we'd try and help, but would we in reality?
Sadly, no one did when a Chinese-Australian woman was subjected to a racial tirade, and that included the bus driver, who one would have thought had some sort of duty to do so.
Chinese-Australian woman Lindsay Li was travelling on a bus in the Sydney suburb of Willoughby at around lunchtime when an older white women with greying blonde hair approached her and started hurling abuse at her.
Ms Li was shocked, but had the presence of mind to start filming the woman's insults, later uploading the video to her Facebook page.
In the video you can hear the woman screaming abuse.
Ad. Article continues below.
"I'm Jewish from Israel, are you f****ing nothing," she yells.
"We all know what you are, China…take your f****ing language and piss off."
She also makes a derogatory comment about  Asians.
Ms Li put as her comment on the video: "it's unbelievable the amount of hate one person can spew out",
The woman was so abusive Ms Li even feared for her physical safety.
Ad. Article continues below.
She appealed to the bus driver for help, but she claims he declined to stop the bus or do anything.
"He completely ignored me and kept driving, and I'm screaming at him saying you need to stop the bus now."
No one else on the bus attempted to intervene either.
Ms Li has reported the matter to State Transit and police. The woman is understood to be possibly believed to be suffering from a mental health issue.
The video has gone viral, but most media outlets are blurring the woman's face because of her possible mental issues.
Ad. Article continues below.
Would you have intervened? Or was doing nothing the best course of action if the woman might have been mentally unstable? Would your reaction be different if the abuse had been physical as well as verbal?