What would Dick Smith's policies look like?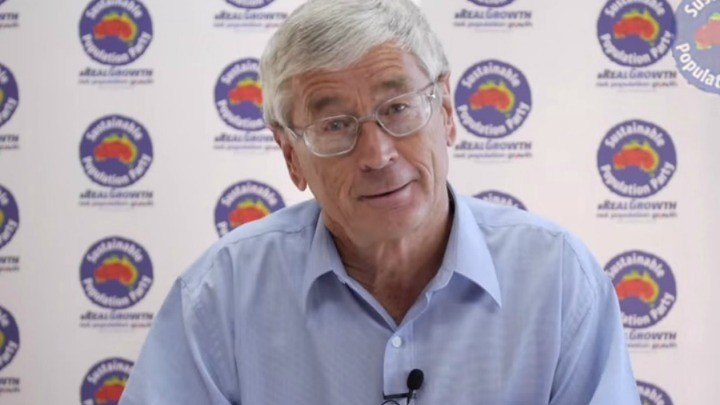 Fresh from receiving a Queen's honour this week, Dick Smith says he will run for Tony Abbott's seat to bring about important changes to aviation. So far he has made no further claims or announced any policies but today we're having a look at the entrepreneur's track record and guessing where he might stand on a few key issues.
All kids should be Scouts
Dick Smith was involved with the Scouts for 14 years and says it made him who he is today. "I began as a Cub at eight and went right through to Rovers at age 23. I was very much a loner and Scouting gave me mateship, taught me organisation and how to motivate people. That's why I was able to be the success I am".
In 1966, Mr Smith was bestowed with the Scouts' highest honour, the Baden-Powell Award.
All the way with Aussie made
After selling his electronics business to Woolworths for $22 million, Dick Smith launched into a crusade against foreign ownership of Australian food. He has targeted all the icons including Arnott's biscuits and Vegemite, releasing his own versions with very similar names, and which he guarantees are produced here in Oz. One could expect to see aisles of Aussie made foods in the supermarkets and a fair go for food producers.
Ad. Article continues below.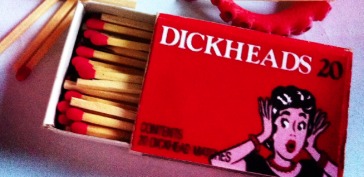 He even went so far as to create a rival brand of matches to take on Redheads (pictured above). The text on the back of the box read: "We would have to be complete dickheads to let most of our famous Australian brands be taken over by foreign companies. Brands such as Vegemite, Aeroplane Jelly, Arnott's, Speedo and Redhead Matches are in overseas hands. This means the profit and wealth created goes overseas and robs our children and grandchildren of a future".
Natural by nature
The Australian of the Year has a deep and abiding connection to nature. He founded the magazine Australian Geographic to celebrate our local natural world, and the production company Smith&Nasht to produce films about global issues. He has spoken out about climate change and took on Rupert Murdoch in 2011 for what he called censorship of the discussion on climate change, and produced a film about the spiralling costs of petrol and the need for more electric vehicles.
Immigration is "ridiculously huge"
Mr Smith has been outspoken about what he sees as excessive immigration that is putting too much pressure on Australia's resources. "The reason we've got this record immigration is they're saying that the population is getting older, so we need more taxpayers now," he told The New Daily. "Well, that's absolutely right, but then when this huge immigration intake gets older we'll need even more people. Anyone with any brains knows perpetual growth is impossible".
Mr Smith added he had no intention of telling Australians how many children they should have. He has made a documentary called Dick Smith's Population Puzzle that argues the case against a growing population here in Australia.
Ad. Article continues below.
Pro-vaccination
During an outbreak of whooping cough in 2008, Mr Smith paid for a national advertisement in The Australia telling parents to "Get The Facts" on vaccination and have their children immunised.
Safer skies
Dick Smith has threatened to run for the seat of Warringah if the government doesn't act on outdated aviation regulations before the next election. Currently, regional airports that don't have air traffic control towers and controllers are prevented from using other staff to improve air safety by relaying basic observations of aircraft movements. Another rule Mr Smith objects to is one that says air traffic control can no longer direct planes passing below 8500 feet.
"I've said I will stand against Tony Abbott, not to actually get in, but we need publicity on the fact that the aviation reforms which were announced 10 years ago haven't been done and in the end people will die," Mr Smith said in The Australian.
Asylum policy unclear
Ad. Article continues below.
With such a clear position on immigration, it would be easy to assume Mr Smith opposes asylum seekers. But let's not forget the millionaire gave his public support to the asylum seeker Peter Qasim in 2005, who was then released  by the Australian Government after seven years in detention.
Mr Smith's other random acts of kindness include the donation of $60,000 to secure a fair trial for then Australian terrorism suspect David Hicks who had been held in Guantanamo Bay for five years. Smith said he wanted Hicks to get "a fair trial, a fair go". Hicks was released from custody in 2007. Mr Smith also paid a large share of the ransom to free Australian photojournalist Nigel Brennan and Canadian journalist Amanda Lindhout who were both being held hostage in Somalia in 2011.
He also assisted Australian Greens leader Bob Brown with a $240,000 anti-logging court bill after losing a case he brought against Forestry Tasmania. A failure to pay would have resulted in Brown having to declare bankruptcy, and therefore lose his seat in the Senate.
Although he has registered his political party under his own name, Mr Smith told The Australian newspaper he was thinking about running under the Sustainable Population Party, which he supported in the Western Australian election. He would also consider running as an independent. He has told the media he has no intention of actually taking the seat but will run against Tony Abbott to highlight his concerns about aviation safety.
"I'm 71 years old, I don't want to get in (to parliament), I'm too old to become a politician, but I'm completely beside myself," he said.
We asked whether you would support Dick Smith as PM (theoretically speaking) and the answer was overwhelmingly "yes". We're just guessing at what some of Mr Smith's policies might be: what do you think he would stand for?