What will our country look like in 40 years? Will there be any money left in the tin?
What will our country look like in 40 years? Will there be any money left in the tin? The Intergenerational Report is about to expose the flaws of our discrimination towards older workers and we interviewed Susan Ryan, the Human Rights Commissioner for Ageing, to discuss it on the eve of its release this Thursday.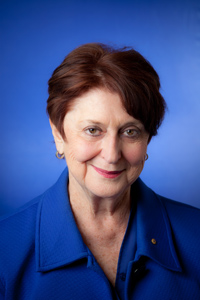 "The Intergenerational Report needs to focus our attention on two things," says Susan Ryan. "Giving people longer working lives and supporting people to retrain into growth industries as they get older".
Ad. Article continues below.
On the day before the report is released, Ms Ryan says she is very disappointed at how Australia is behaving towards the older generation.
"Too many employers have still got a blindness about the value of the older worker when in fact there is many in their 50s and 60s who would love to work for another 15-20 years".
The Intergenerational Report is the fourth of its kind ever and has been significantly delayed throughout last year, but it will arrive tomorrow and will obligate our nation to look 40 years down the track to what is going to happen to expenditure, revenue and society if we keep going the way we are today. From tomorrow it is going to be the Government's greatest fear campaign, and its greatest lever to pull.
Susan Ryan says that the report will show we are living longer and longer and that people who are forced out of work today in their fifties because of age discrimination could be facing four decades on government welfare
"It is terrible for our national economy, because welfare debts pile up! Instead, if we allow and encourage people to work for as long as they want, they will be healthier".
Ad. Article continues below.
It requires a massive shift in mindset for employers and the government she admits, and says the Government is on side, the opposition is on side and some thoughtful employers are on side. "But there aren't enough of the latter," she admits. When asked what the Government can do to change employer mindsets, Ms Ryan pointed to the Restart program where the government will pay an employer who employs someone who has been on benefits $10,000 over two years if they provide them with employment that meets the criteria. She also pointed to the skills training programs in place, but admitted that there is terrible frauds and ripoffs running around the outside of these industries also.
There is a willingness from the Government to change the programs that support older Australians in the workplace so they can pick up more people.
It is time for a constructive discussion about what will happen if our country doesn't change and this generation of baby boomers can't stay in the workforce longer… What will our country look like in 40 years? Will there be any money left in the tin?
And how can we change the attitude of employers so they better appreciate the older worker allowing them to enjoy fruitful roles as long as they want to in their careers?