What we would save in a fire will surprise you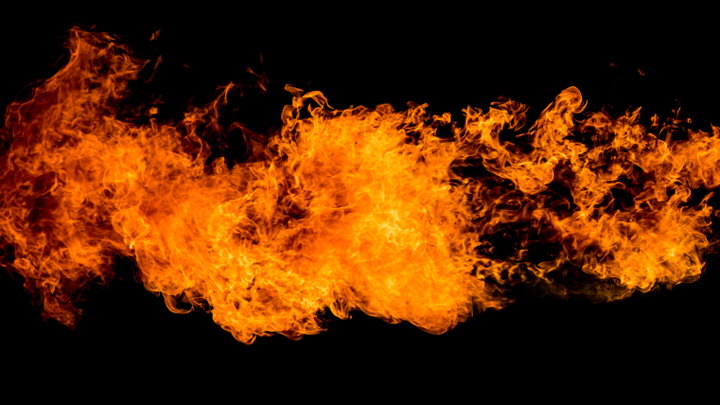 It's the perennial question: what's one thing you would take with you if your house was on fire? Years ago it would've been a photo album or pet but now we're a bit more practical.
In a recent survey conducted by RACQ, it was found that 71.7 per cent of respondents would run for their wallets or handbags. This was the most popular answer by a long shot – pets were the next to be saved (55.9 per cent).
Interestingly, phones and tablets were third on the list of things to save in a fire. 10 years ago this would've been a desktop computer and now it's a lot easier to just grab your phone and run instead of fiddling with cords.
Others were more sentimental, with a substantial amount saying they'd grab photographs (45.7 per cent) or salvage their uni degree (8.1 per cent) if they were in a fire emergency.
It was also found that one in five people would make a dash for their jewellery, 15 per cent would take glasses while nearly 8 per cent would endeavour to save items from their wardrobe.
Ad. Article continues below.
Practicality was a priority with survey respondents thinking they'd take cash (45 per cent), their laptop (36.7), passport (35.30), back-up drive (24), glasses (15) and shoes (5.4) if their house was ablaze.
According to a Queensland Fire and Emergency spokeswoman, there were 522 residential structure fires last winter, with 171 occurring in Brisbane.
QFES winter fire safety tips include:
Have an adequate number of suitable smoke alarms installed throughout your home and make sure that you test them regularly.
Have a written home escape plan in case of fire and practice it regularly.
To test an electric blanket lay it flat on top of the bed, then switch it on for five minutes before putting it on your bed.
Consider having oil, gas or wood heating units checked and maintained yearly.
Keep a fire extinguisher and fire blanket near the exit of your kitchen.
Never leave burning candles or any open flame unattended.
Tell us, what would you save in the event of a fire? What is your most precious possession?