What the Vatican says you should do with your ashes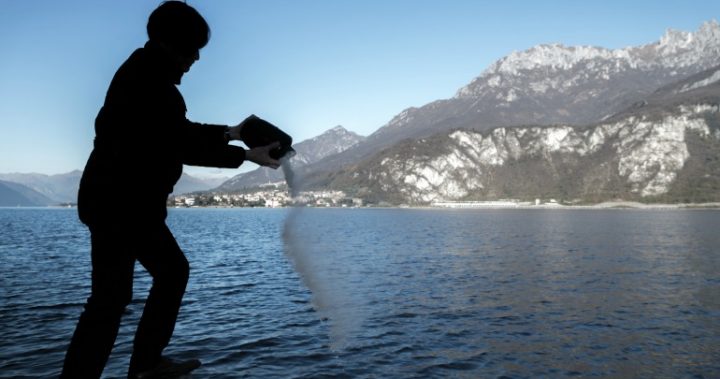 It wasn't that long ago that the Catholic Church didn't approve of cremation.
Now the Vatican has released new guidelines telling you what you should do with your ashes.
According to the guidelines, "new ideas contrary to the Church's faith have become widespread".
The instructions, approved by the Pope, state that the if you're Catholic your ashes must be buried – not scattered, kept at home or turned into a keepsake.
"Following the most ancient Christian tradition, the Church insistently recommends that the bodies of the deceased be buried in cemeteries or other sacred places," the guideline reads.
Ad. Article continues below.
"It is not permitted to scatter the ashes of the faithful departed in the air, on land, at sea or in some other way, nor may they be preserved in mementos, pieces of jewellery or other objects."
But that's not all the Vatican had to say on the matter.
The guidelines go even further, suggesting that if you want your ashes scattered you should be denied a Christian funeral.
CBS News is reporting that the author of the guidelines Cardinal Gerhard Mueller was asked if the Pope has any issues with the guidelines.
"The dead body isn't the private property of relatives, but rather a son of God who is part of the people of God," Mueller responded.
Ad. Article continues below.
"We have to get over this individualistic thinking."
While you might not pay attention to the guidelines, there is a large number of Australians who might.
According to the 2011 Census, 25% of Australians identify as Catholic.
Plus, research from the Australian Funeral Directors Association in 2014 found that two-thirds of us want to be cremated instead of buried.
So, what do you think? Will you pay any attention to the Vatican's new guidelines?