What the budget means for ageing Australians according to our advocates...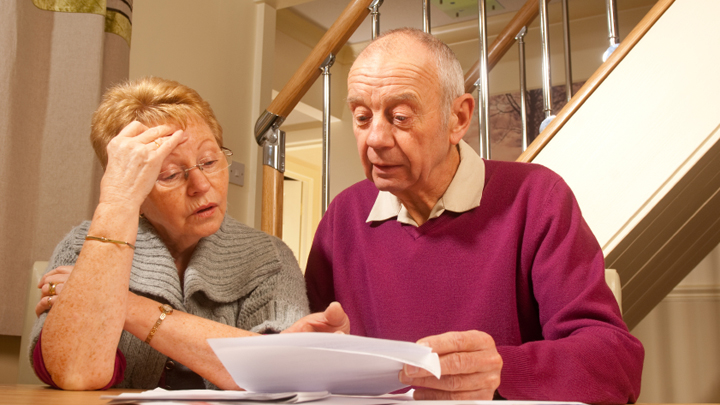 Last night's budget didn't hold many surprises for older Australians in a move by the Liberal government to restore trust with the Australian public. It was a welcome move that has seen many pensioners breathe again after fears that pensions will be reduced and indexation slowed and higher GP fees have since been slashed.
Mr Ian Yates, the Chief Executive Officer of COTA (Council Of The Ageing Australia), has shared his thoughts on what the budget means and believes while some things are good news, there's not a lot of added value of older Australians.
The obvious positive that will no doubt be keeping many Aussies happy is the ruling out of changes to the pension indexation as was outlined in the 2014 budget.
Mr Yates said, "Although this was announced prior to the budget, we are pleased to see it in black and white in the budget papers.
"The pension measures which look at changes to income thresholds and eligibility are a better place to start than with indexation but we remain convinced that a holistic review of the whole retirement space is the only way to get a fair, certain and sustainable retirement system for all for the next twenty years and beyond.
Ad. Article continues below.
"Pensions are only one component of a complex retirement incomes system in which the various parts are intermeshed; and at present there are major inequities, inefficiencies and waste in the system."We urgently need an independent, comprehensive Retirement Incomes Review, as we and many others have called for".
Health was another big concern coming into this budget and while the GP co-payment was scrapped earlier this year in favour for a large-scale Medicare system review, the good news is that more drugs – important drugs such as breast cancer, treatments, MS treatments and Melanoma medication – are becoming available on the PBS in favour for medications that are not necessarily life-saving.
Mr Yates said that while this is a good change there are other areas that still need to be addressed by the government, "Given out of pocket health expenses are one of the biggest concerns for older Australians, we would have liked to see more measures that help older people reduce their health expenditure, including through targeted preventive health programs.
"We look forward to working constructively with the government on its health reform agenda over the coming twelve months to ensure older Australians needs are properly considered as part of this process."
Another area of positive change is the adjustments to support for carers – as many older Australians are.
Ad. Article continues below.
He said, "There is no doubt that looking for support services is extremely complicated and time consuming for carers. Measures announced in the Budget to introduce a 'gateway' of information over the phone and online will be help alleviate some of the confusion and complexity.
"The establishment of the carers advisory panel is also a good initiative".
Mr Yates expressed biggest concern at the lack of improvement around supporting mature workers and combating age discrimination. He said that the impact the small changes to the Restart Employment Program will actually have are questionable.
"We understand that the government is introducing this change in order to encourage stronger employer participation in the program and we will watch closely to see if this is the outcome but at present we are not convinced.
"It is disappointing that the incentives only apply to older people who have been unemployed and on income support for six months. Earlier eligibility would make the older person more attractive to an employer and ensure they maintain their confidence.
Ad. Article continues below.
"We are also disappointed there other complementary measures were not put in place to counteract the prevalence of age discrimination in the workplace."
Mr Yates said he would also be looking for more detail on how the consolidated new wage subsidies program – which will now include older workers, long term unemployed, youth and the Tasmanian jobs program – impacts on older people or whether they get ignored.
So there you have it – the over 60s biggest advocate has spoken out on exactly what the federal budget means for older Aussies. While it is quite a lot of positive news, there seems to be a lot of questions remaining… We hope to find out more about the government's support and care for the ageing population in coming weeks.
Tell us, as an older Australian are you happy with this budget? Share your thoughts in the comments below…