What label would you like to see for Australian-made products?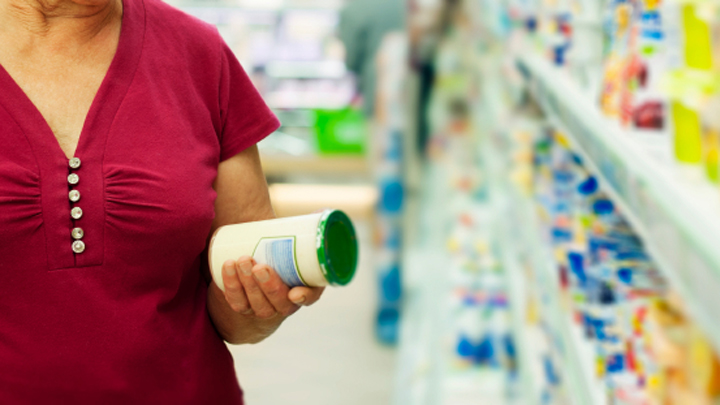 Calling all Australians… The government needs you! After years of calling for better standards when it comes to Australian made/grown/owned products, the government are finally listening and are actually ready to help us, help the agriculture and consumer industry of Australia.
After an outbreak of Hepatitis A earlier this year, that stemmed from frozen berry packages using products from China without clear labelling, it's finally time to do something about the labelling crisis.
The Coalition has put together six different designs for new food labels indicating whether less than or more than 50 per cent of any product is made from Australian produce. The designs vary from pie charts, the Australian Made kangaroo logo, a simple map of Australia and a simple text marking.
The best news is that the new procedure surrounding food labelling – once decided – won't be designed to affect the manufacturers. Industry Minister Ian Macfarlane said the new labelling options will be introduced without adding additional costs to businesses.
Mr Macfarlane wants grocery shoppers to take part in a survey about the labelling laws and the proposed designs.
Ad. Article continues below.
"We are now asking for consumer feedback from the very shoppers who will be in the supermarket making use of the new labels," he said.
Currently, the use of the logo isn't as strict as most Aussies would like it to be with the green and gold Made in Australia kangaroo logo being used on food that is 'substantially transformed' in Australia, even if none of the original produce is homegrown.
Earlier this year, we received an overwhelming response from the community when we asked if a "Australian Only" aisle would be supported. It seems as though the government is finally listening and is trying to give Australia what we want – baby steps after all!
So take a look at the below designs and tell us, which do you like best? Which one would you like to see on all Australian made products? 
You can lodge your vote by going to The Australian Government Department of Industry and Science website by clicking here. 
Ad. Article continues below.
Pie Chart: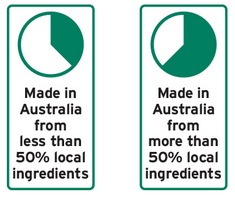 Text Only: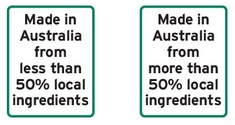 Ad. Article continues below.
Full Circle: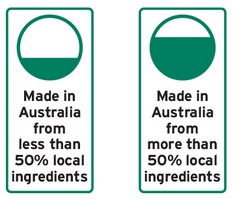 Australia Logo: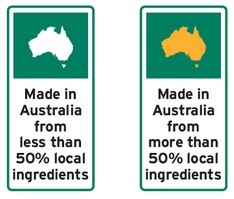 Ruler Guide:
Ad. Article continues below.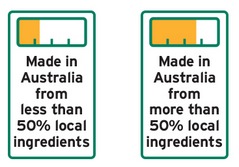 Made in Australia logo: