What happened to Carol Brady's first husband?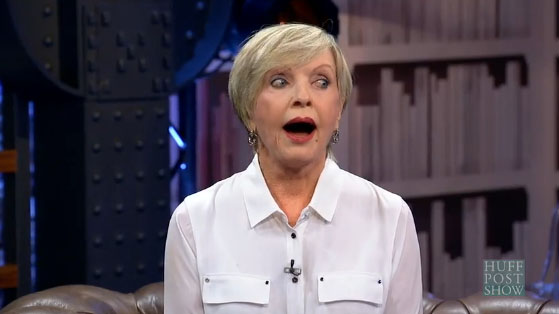 Have you ever stopped and wondered how did Carol Brady became single to meet Mike and "become the Brady Bunch?"
Florence Henderson has opened up to The Huffington Post on this, one of the greatest mysteries on 1970s TV. What happened to her first husband? Was she divorced or widowed before she got together with Mike Brady and his three children in the legendary show that ran from 1969 to 1974 and then as reruns for the next two decades?
She said to the presenter… "I always said I just got rid of him" before going on to say to an enamoured audience "I killed my husband!"
"I was the original black widow" she said.
Ad. Article continues below.
Considered one of the last of the old-style family sitcoms, the Brady Bunch series aired on America's ABC for five seasons and, after its cancellation in 1974, went into syndication in September 1975 and aired worldwide. The series was never a critical or ratings success during its original run, but it has since become a popular staple in syndication, especially among children and teenage viewers. The Brady Bunch's success in syndication ultimately led to several reunion films and spinoff series: The Brady Bunch Hour (1976–77), The Brady Girls Get Married (1981), The Brady Brides (1981), and the 1988 television reunion movie A Very Brady Christmas. That movie's success led to another spinoff series, The Bradys, which aired on CBS in 1990.
In 1995, the series was adapted into a satirical comedy theatrical film titled The Brady Bunch Movie, followed by A Very Brady Sequel in 1996. A second sequel, The Brady Bunch in the White House, aired on Fox in November 2002 as a made-for-TV movie.
Did you enjoy The Brady Bunch?