What happened in Mount Isa caravan explosion?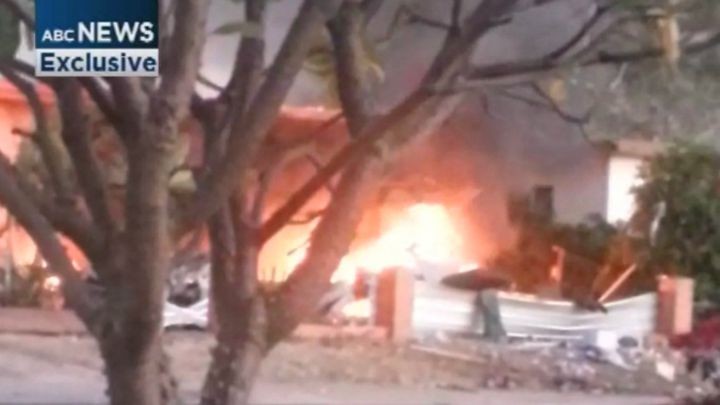 Yesterday, we were sickened to hear of the caravan that exploded outside a home in Mount Isa, Queensland. No one could get close to the scene as firefighters struggled to put out the fire, and now a special forces team has been flown in to put together the pieces of what happened.
What we do know is that there were two gas bottles that exploded, completely obliterating the caravan.
We also know there was a 39-year-old man inside the caravan with his two children, just four and seven years old.
But what's really haunting me is the woman inside the house, who escaped the blast and subsequent fire physically unharmed.
How many times have I pottered around in the kitchen while my husband tinkers in the caravan while the kids "help"?
Ad. Article continues below.
How many times have I asked "Is the gas off?" before we hit the road?
Police and authorities say it will be months before they know what happened to Charlie Hinder and his four-year-old son and seven-year-old daughter, but at this stage it looks like an accident.
I know accidents happen and there are brutalities that occur every minute around the world. But the loss of this young family, and the wreckage left behind is just too heartbreaking to bear – for the family and friends that remain, for the town on Mount Isa, and for the caravanning community at large.
Join us in sending our condolences to the Hinder family for this shocking, inexplicable tragedy.