What Dame Judi Dench originally wanted to be when she grew up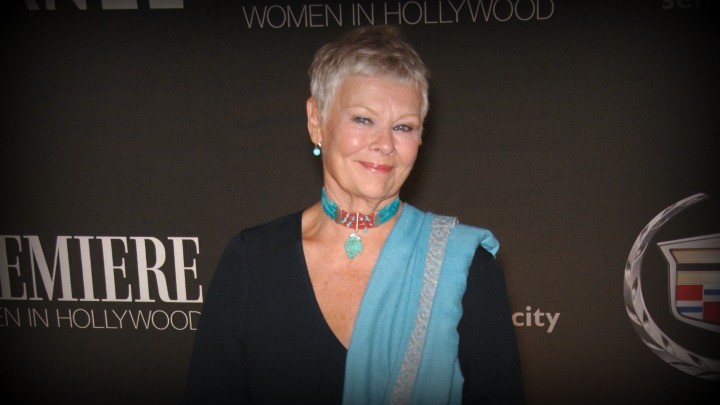 As one of the best-loved actresses in Britain Dame Judi Dench has been delighting audiences for some 60-plus years both on the stage and screen, so it is difficult to comprehend how American audiences could have taken so long to realise the depth of her talent.
However, a new documentary on the life of Dame Judi reveals exactly that — that it has only been in recent years those in film in the United States consider her a 'bright new talent'. Having celebrated her 82nd birthday on December 9, that could be considered quite the compliment.
In fact, movie mogul Harvey Weinstein — after seeing her performance in Mrs Brown in 1997 — said, "I saw this amazing performer, who England knew and the world didn't and I just go 'who is this girl?'"
No stranger to Shakespeare — we reckon she's played just about every great role there is in that genre — Dame Judi scored her first Oscar nomination for her performance as Queen Victoria in Mrs Brown, but she would wait a year and give an extraordinary performance as Queen Elizabeth in Shakespeare in Love before she would win.
She has starred in many notable films — Iris, Philomena, Best Exotic Marigold Hotel, to name but three — as well as several television shows — As Time Goes By, Roald Dahl's Esio Trot most notably — but acting was not the dame's first ambition.
Ad. Article continues below.
No, in somewhat of a surprise, Dame Judi Dench actually wanted to be a fishmonger and said in the documentary Judi Dench: All The World's Her Stage that she even stole some kippers to prove it.
Of course Dame Judi also admits she loved a good dress up and given that it's hard to keep your eyes off her in whatever performance she is appearing in, you could say Dame Judi Dench was born to perform.
What was your ambition growing up? Did you achieve it? What's your favourite Dame Judi Dench role?