What about men's rights? Mancrimination might just be the next movement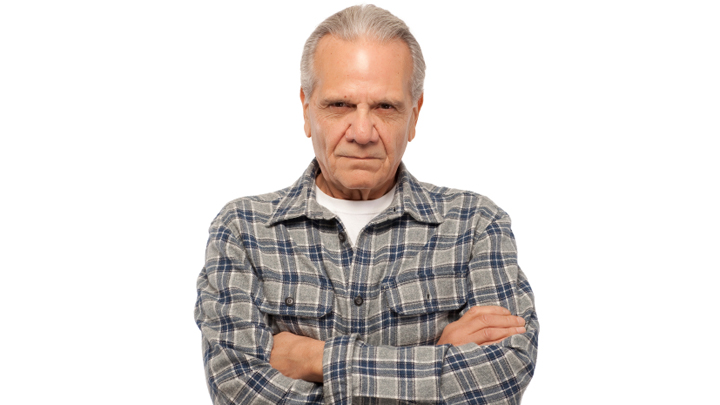 "Don't mancriminate" is the confusing message that has been popping up over the internet in the last week – and now it appears it is all in the name of men's rights.
Just like women, men feel they should not be discriminated against because of their gender, and have taken to social media to be heard.
In what initially appeared to be a PR stunt by online lifestyle magazine Maggcom, they have tried to stand up for men's rights in a series of provocative posters. They wrote this about 'manism':
"This is to remind us of the forgotten gender, who, regardless of the situation, are expected to be such gentlemen. When women talk about being put on the same pedestal as men, simultaneously there is an unsaid expectation of chivalry out of them. It is time we realise that they deserve a break from being all heroic. So, here's to all the men, who have been the victims of a society that tends to forget the struggles of males".
In a retort to all the people who were either confused or upset by the campaign, Maggcom defended men's rights by saying:
Ad. Article continues below.
"The people are demanding EQUALITY. They want equal rights for women, but where's equality if you give all the comfort to women….The taglines should be changed. For example- "WHY SHOULD BOYS HAVE ALL THE FUN" could be changed to "WHY SHOULD WOMEN HAVE ALL THE FUN".
They justified their brutally honest and confronting posters:
"Why should men have to give up their seat if they see a lady standing? Why should he have to hold out a door for a lady passing by? Men don't get free entry in clubs. Men certainly do not get the sympathy votes.Why should men not cry? Why should men do the heavy lifting? Why not girls?"
And then finally assured everyone it was not a joke campaign and they were simply wanting equality for all:
"The saddest part is calling the campaign a joke. But did anyone care to see the facts? We all get to know whenever there is a crime against women. We shout, we cry, we protest for the rights and try to sympathise the victim through justice. But how many times have you seen a protest been held for a crime against… men? Never.
Ad. Article continues below.
"So here we are, taking a stand for Gender Equality for all. Treat everyone irrespective of their gender, let them be themselves, do not prefer one over another and then may be we can hope to reach a really neutral society for all of us to live in".
We want to know today, do you think that a men's right movement is valid? Take a look at their campaign posters and tell us what you think.