What a joke: A public holiday the day before a football game!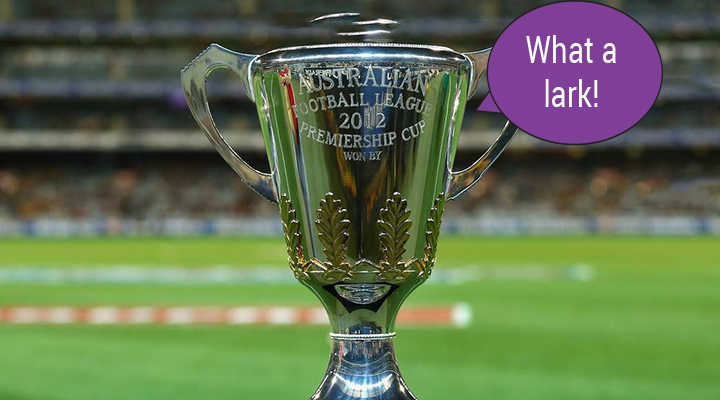 Tomorrow is a public holiday for Victorians, being called "Grand Final Friday". The day before AFL Grand Final day, it seems a bit of a lark that a whole state needs to stop, the day before a nationally significant football game so they can watch two teams, a day and a half later for three hours on the TV. Seems a little ludicrous to me when our country is facing a productivity crisis.  Melbournites already get another public holiday in November for Melbourne Cup. At least that one is on the day of the sporting event!
This is the first year of the public holiday, which was introduced in August across the whole of Victoria, by their State Government. It is already being called out for cancellation by business groups.
But it sure makes Melbourne look like a fun place to live.
The day was created many say, to allow Victorians to attend the AFL Grand Final Parade that tours the streets of Melbourne on the Friday, traditionally. Many workers were known to opt-out of turning up to work or take a very long lunch break to enjoy it, so it seemed more productive to the Government to shut down a whole state, regional areas and all, football loving or not!
What's next… Should Queenslanders be able to take Monday off to celebrate the day after the NRL Grand Final? We could call it "Mad Monday".
Ad. Article continues below.
Could the Friday before the Bathurst 1000 be turned into a motorcade through Sydney's streets, for productivity.
Maybe a two week holiday for the Australian Open will be next.  And it's not that far fetched because it is in Melbourne too.
Do you agree with a public holiday in Melbourne on the DAY BEFORE Grand Final day?