We've boundless plains to share: Record number of visas to be given out this year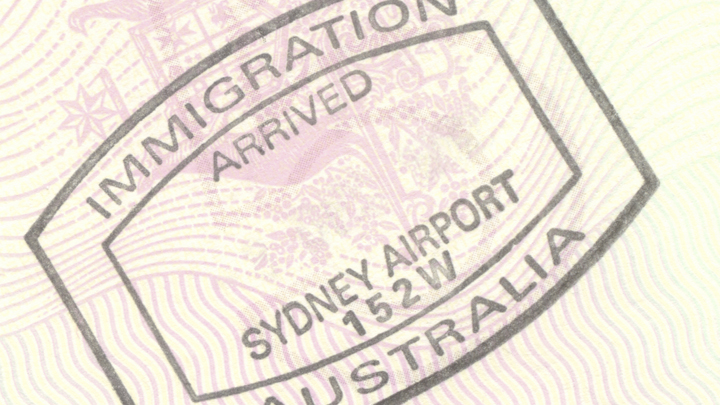 Not since the post war immigration boom have we seen this many people enter our country, as Australia prepares to issue more than 5 million visas for the first time.
While not everyone applying for a visa is staying long term like in the 40s and 50s, there are a huge amount of students, tourists and workers in the country at this point in time, with as many as 1.9 million foreigners at any given moment.
But there are a record number of permanent residency visas being given, a number not seen since 1969 when 185,000 migrants were given permanent residency. Do you remember your family coming over to Australia?
According to Michael Pezzullo, Secretary of the Department of Immigration, Australia is facing a set of challenges to cope with the additional population.
"We face no less a set of challenges than our predecessors did in the aftermath of the Second World War," said Mr Pezzullo, in a speech at the Australian National University.
Ad. Article continues below.
So who are the people entering Australia on visas?
450,000 Chinese – number has tripled in last 20 years
400,000 Indian – number has quadrupled in the last 20 years
1.2 million British
600,000 New Zealanders
This means that currently, there has never been a higher proportion of the population born overseas. George Megalogenis, author and documentary maker, told SMH he believes Australia's economic success was created by immigration and Australia is a peaceful place for all nationalities and people.
Mr Pezzullo also said, "If a nation's immigration programme is well crafted and targeted, and migrants enjoy high levels of economic participation, as distinct from high levels of social exclusion and welfare-dependency, immigration has beneficial impacts in terms of growth in the demand for goods and services; increases in national income, and living standards; improved labour participation; expansion of the economy's productive capacity; and growth in household consumption and public revenues".
With this considered, are you happy to open your arms to visa holders? Is it more the merrier? Do you remember or do you know someone who was a 'ten pound pom'?