Weatherman Steve Jacobs' new life is 'absolute bliss'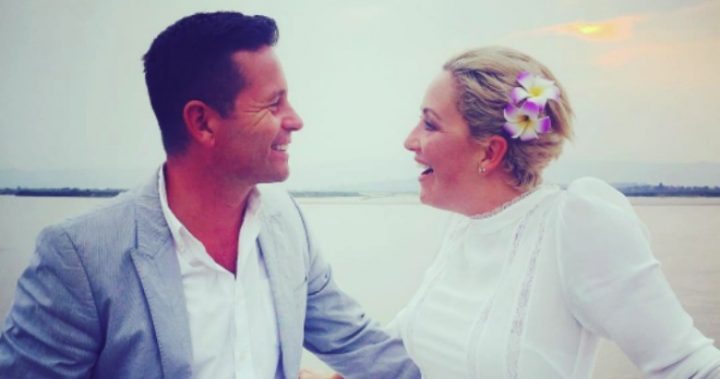 A few months ago, Today weatherman Steve Jacobs' wife, Rose, penned a bare-all article about the supposedly perfect life she and her family were leading in Sydney and how it was tearing them apart. Desperate to escape the "toxic" environment, they moved to Vanuatu and are now happier than ever.
The move meant Steve would give up his Monday to Friday gig on Today and instead take up the weather spot on Weekend Today.
The 3.5-hour commute is longer than most of us can lay claim to, but it pales in comparison to the joy that comes with living on a beautiful tropical island and getting to spend quality time with your family.
"I've never felt more content," Rose writes about her new life.  
Ad. Article continues below.
Steve and Rose aren't shy about sharing pictures of their stunning surrounds, with both posting regularly to Instagram.
"No running water, no electricity, bucket showers, two warm bottles of champagne and the tree most important girls in my life. Absolute bliss," Steve writes, sharing a picture of a smiling Rose on the beach. 
Ad. Article continues below.
Vanuatu may seem like a holiday dream to most of us, but the new locale hasn't stopped the Jacobs family from jetting off to other countries or making the trip back to Australia.
Most recently, the family spent some time at the Charlotte Pass ski resort in New South Wales over the school holidays.
"A total change of scenery from Vanuatu for the school hols," Rose writes in one caption, where Steve and their two children are all smiles in their warm winter gear.
Ad. Article continues below.
The Jacobs are never far from their new home; they even brought starfish and seashells from Vanuatu to decorate their family snowman at Charlotte Pass.
Ad. Article continues below.
The joy of living in Vanuatu is still strong; once the family left Charlotte Pass and returned home, Rose posted a photo to Instagram praising the tropical paradise.
"We still can't believe we get to call this place home," she writes.
Have you ever been tempted to pack up and escape the daily grind?