We need a hero in Australian politics: Who will it be?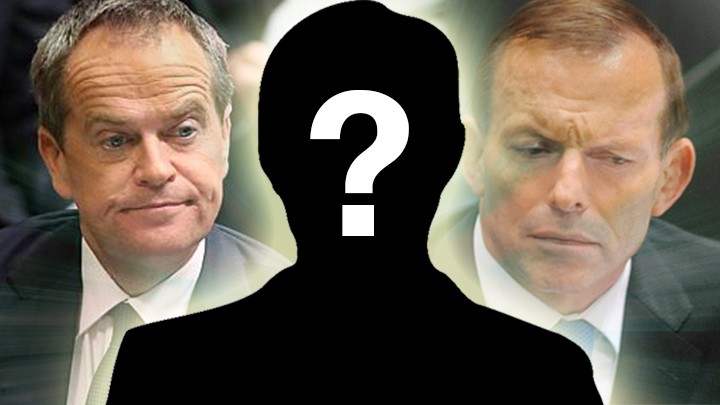 Let's just cut to the chase: it is becoming abundantly clear in Australia that neither of our parties are looking like appealing options for the 2016 Federal Election. In the blue corner we have the Liberal party, in power since 2013, and on a mad roller coaster. Just a few things that have come under fire this year alone have been the Captain's Call on Australia Day, the Budget, Bishopgate and most recently Border Force and it has even the most loyal Liberal voters questioning what is going on. In the red corner, they seem have just as little clue as to what's going on: they've repeated the sins of the past by having a frankly unlikeable leader pulling them through; they're still mud slinging the Liberals, and they're not being the true opposition that we've come to know in Australian politics.
So today we've come to the conclusion that we need a hero, and fast. We need someone who will stop the flip flopping we've seen in both our major parties – no one like Tony or Bill. The Greens are probably not ever going to be in power despite some popular policies, so who can be the multi-term winner for the nation?
Let's look at how our most recent prime ministers have fared in terms of length of term, in order from most time to least time:
John Howard: 11 years 267 days – 1996 – 2007
Paul Keating: 4 years 82 days –  1991 – 1996
Julia Gillard: 3 years 3 days – 2010 – 2013
Kevin Rudd: 2 years 286 days – 2007 – 2010, 2013
Tony Abbott: 1 year 343 days – 2013 – present
As you can see, we're barely getting past second terms for our leaders, and Tony Abbott's future isn't looking so bright. And if I can be so bold, if Tony Abbott is booted at the next election, suffice to say that Bill Shorten may not last to see the end of his own term. That is the state of our politics if we're honest about it. Would you agree?
Ad. Article continues below.
We're running out of options when you look at the MPs on offer. We've got unsuspecting Greens leader Richard Di Natale, rambunctious billionaire Clive Palmer, loud Bob Katter, controversial Jacqui Lambie, and quiet and determined Julie Bishop. But just how realistic is it that any of these people have what it takes to be PM, or better yet, want to be and would try?
Perhaps the most plausible candidate for Liberal leader is Malcolm Turnbull – he's been PM-in-waiting for months, years even, just slowing grooming and waiting for his opportunity to pounce. He's had the photo shoot, he's been doing the right things and saying everything 100 per cent carefully in the hopes he can slide in.
Continuing in the jovial madness of it all, we've have a look outside of politics – what do you think about these suggestions for PM?
Dick Smith
Eddie Macguire
Kerrie-Anne
Bert Newton
Karl Stefanovic
Agro
Gina Rinehart
Molly Meldrum
We really need a hero – but who will it be? And what would they look like? What policies would they have?